Brisbane vs KKKollingwood officially moved to Marvel
The round 22 game will now be at the Gabba
Hopefully their Round 5 game will be moved to Marvel as well.
Go Pies…everyone shout it out loud.
Even you @Heffsgirl
We need Brisbane to start 0 -3
Cool your jets KKKollingwood lover
What will be the go for that? Even after the lockdown is over, will there be any requirement for people to quarantine when they return to QLD?
Who knows? But getting Joe against us at Marvel would be great…unless he kicks 10.
You know you want Joe to stink it up big time Thursday night, and Brisbane to p*ss their season up the wall.
Search your feelings.
You know I'm right !
I'm not going to ask for much this season, but being able to boo Daniher at a game would be pretty neat.
You all want those ■■■■■ strutting about 2-1.
You sicken me
Don't make me link the Phoebe video.
I'll do it ya know…
I can't help it. Brisbane being 0-3 would be lovely.
I personally prefer seeing clubs that get high end recruits with the hope of blitzing the comp struggle instead. We did and had to take our medicine. Fills me with joy when it happens to others.
I'd be very surprised if Brisbane are back in QLD inside the next month.
Pending how the next week plays out, their Round 7 game against the Power would have to be in doubt.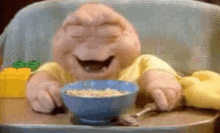 Don't forget Saad.
Hopefully we've got a 5 goal margin late in the last, and you can boo with confidence.
*** okay fine…make that a 7 goal margin.
We were an accurate McGrath snap away from leading the Hawks by 45pts.
Their midfield is better than Carlton's…not refutable.
Clearly, we are now highly compromised personnel wise, so the 5 goal lead was NOT a prediction.
Tom Browne saying that Sydney are considering resting Buddy Franklin this week.
He'll be nice and fresh for the Essendon game then!