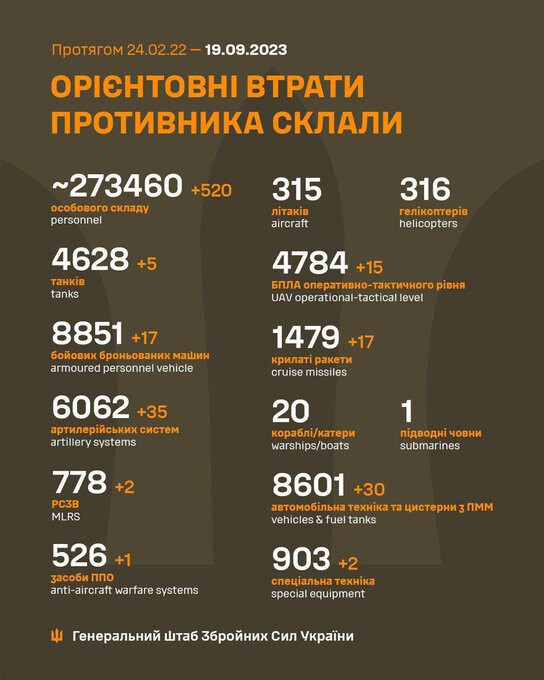 Russian losses per 19/09/23 reported by the Ukrainian general staff.
+520 men
+5 tanks
+17 APVs
+35 artillery systems
+2 MLRS
+1 AD system
+15 UAVs
+17 cruise missiles
Overnight, Russia once again carried out an attack with Shahed-drones on Ukraine while also launching an Iskander-M missile. A total of 27 out of 30 Shahed-drones were destroyed as well as one reconnaisance UAV.