Evening Nexta! As always, lapping up your posts!! Thank you!!!
Whoever designed a three round magazine?
German Defence Minister Boris Pistorius announced a new €1.3 billion military assistance package for Ukraine during his visit to Kyiv.
The package includes 4 additional IRIS T-SLM air defence systems, 155mm artillery shells, UAVs, and counter UAV systems.
Cluster bomb attack in Crimea during the middle of an awards ceremony.
"The commander of the aerial reconnaissance team, Madyar, previously reported that as a result of the strike, 25 russian military personnel were killed and more than a hundred were wounded."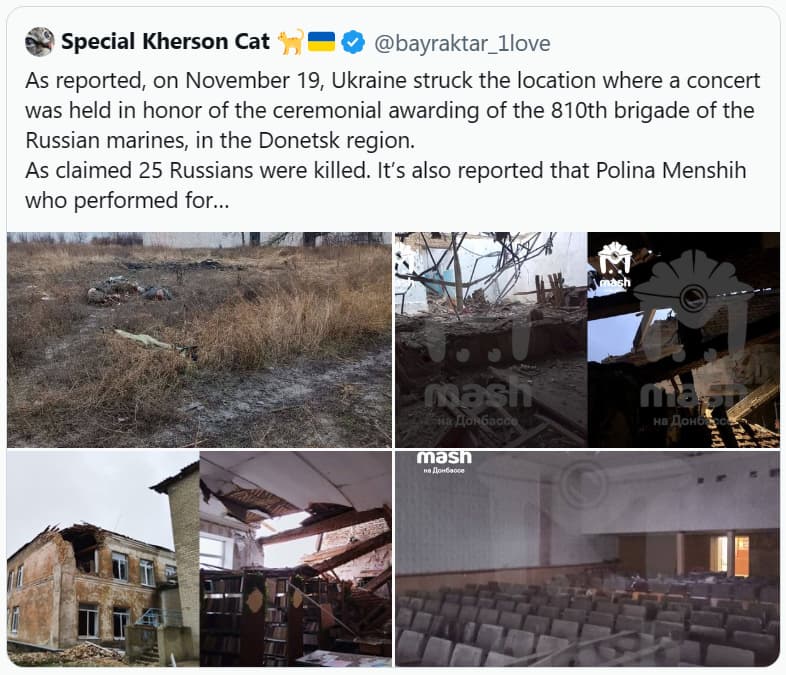 Geezus that looks ■■■■■■■ horrendous
It's going to be fascinating to see what this next US aid package entails.