I think they have every chance
Tell me where their Achilles heel is?
They have an Achilles everything except their angry gnome of a coach.
Around 8th. With any other coach that list would be bottom 4
Their archillies heel is that they don't have any good players
When you have a coach who is widely recognised as a genius, there is a belief that somehow he can just top up with established talent and keep on winning. But the truth is, they have been bog average since 2017, and look to be trapped in the upper middle of the table through the equalisation mechanism built into the draw. They are not bringing serious talent in through the draft, but bringing in older injured and suspect players like Henderson, Scully and Patton, based on legendary success with Burgoyne.
After the 3 peat :
2016 won 17 games got a difficult draw
2017 won 10 games , got an easy draw
2018 won 15 games , got a hard draw
2019 won 11 games. got an easier draw
So I predict they will win 12-13 games this year, and if they just get into the 8, they will be bundled out.
I think they'll surprise the competition and make finals and even top 4
Very solid midfield
Solid forwardline now with introduction of Patton
Backline steady and would be their potential weakness but it's still not that weak
The reality:
Midfield tick.
Patton is not even a replacement for Roughead, in his final year which was poor by his standards
Key Backline is old and slow. Frawley 31, Stratton 31, Burgoyne 37, if Stratton performs like he did last year, they will leak goals.
They must reckon the backline and their old ruckman are cooked. McEvoy will turn 31 this season and he is training with the defenders.
Hawthorn are trying to move the ball faster in 2020. They are making major changes to the 13-14-15 game plan, knowing that will not work with the older and less talented players they now have on their list. Just look at who has gone from the 3peat side. Massive. Have they got the cattle to implement these changes. Lets see.
Considering a lot of people are tipping them for the top 8 and the bookies have them 8th favourite for the flag, it wouldn't surprise many if they made it.
They don't have enough talent across the board and they still have plenty of old guys that could drop off at any time
Thing about the last 4 is Hawthorn made finals in '16 and '18 and didn't win a game. Yep, they're likely to be in finals again and maybe not, if they "only" win 12 for the season. They've brought in some good talent but those players are no Roughead, Mitchell, Hodge or Lewis
Watch Parton finally put it together and do very, very well for them.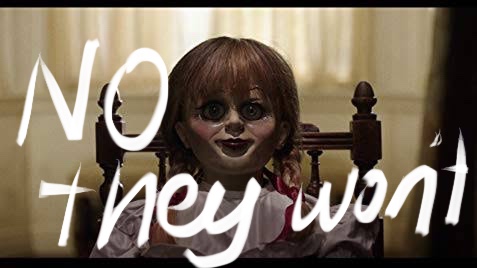 This Parton chap might be good for all I know, but Patton will be lucky to not injure himself whilst putting his long socks on.
i think they will beat lions round 1.
hAWKS play the G so well for some reason, i guess their style really suits the g
That will be critical game for both clubs in a lot of ways. Considering Brisbane have had the wood on Hawthorn since Hodge moved there, I would imagine Clarkson will be desperate to turn that around.
I would expect Hawthorn to win. If they don't, then they'll be in for a long season imo.
For Brisbane, I don't think it's the end of the world if they lose, but if they win away from home against a smart opponent who is desperate to beat them, it's probably a good sign that they won't be having the drop many expect.
Yes Parton has a big reputation. Maybe a "boom" recruit but I am expecting a bust.
I think you'll find Mitchell will go close to Brownlow again
Worpel underated and will lift again this year
Winggard will get better as too Sicily
Patton is burning down the track so he will be interesting to watch as Clarko transforms these type of players as we know.
Burgoyne maybe 37 but still hasn't lost pace and is very damaging
Smith, Gunston, Breust and poppy are all still damaging players
After a round one loss to a club that featured top 4 on their home ground game a long season? I think you have severely underestimated Clarkson like most do
Patton burning it preseason I expect he'll have a major impact for Hawthorn as Clarkson does it again
Poppy is busted - they tried to on sell him with no takers.
Wingard has hit his peak, both with his video gaming & his consistent inconsistency
Burgoyne was a great player - unfortunately the end is nigh - still serviceable but his clearances fell off a cliff last year, which robs Angry Dwarf of a key game changer. Injuries are biting too.
Patton - more in common with Courtney Johns than a damaging forward.
Underrating Worpel doesn't mean he'll get better - he's an accumulator.
And I've got a bit of inside info re Mitchell- it'll be a slow build back through the year.
An average side.
With less room for improvement than FarkCarlton.