Worse than that, …
Listening to McClueless, … on SEN.
Looking forward to nailing those ■■■■■■ to the cross!
We're opening a new pokies venue at the MCG?
we will all be given free SHISHA?
I really like posts that distill multiple Blitzisms.
said the anonymous poster with 6.5k posts on anonymous internet forum.
What you did there.
6.5k posts of QUALITY BANTER my friend
My source has told me what it is.
100 likes and I'll announce it early.
Jimmy Hird back in a player development role. If it's something like the Good Friday game I'm going to throw my radio in the harbour. And my radio is attached to my car. I NEED BIG FOOTY NEWS
We've got Shiel, he cost us two first rounders.
#SENfirstwiththenews
It's a Tuesday. Good things always happen on Tuesdays…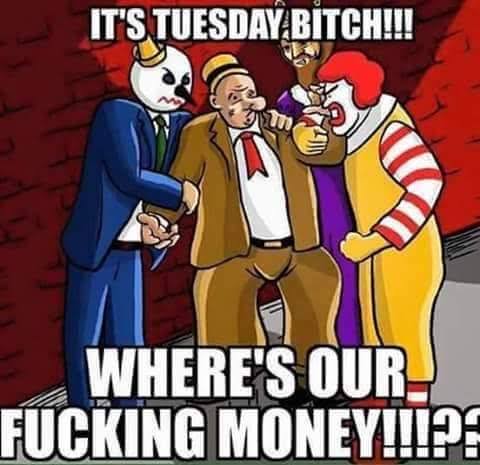 what do ricki nixon thinks?
#chickenchat
Samantha Lane QC with a very legal update
It will only qualify as a big announcement if the BBlitz server crashes.
SEN ratings are down so they want to discuss the fact that we let Rioli and Selwood slip in the draft, that led to the Drug Saga, and why we didn't choose McCluggage.
The AFL is apologising for the saga, restoring Jobe's Brownlow, paying $1.5 million in reparations and giving us 12 extra premiership points to start next year?
…and refunding the 2 Mill fine (with interest) , and giving us back 3 early draft picks??