Cheese twisties put on a hot bbq plate for a minute or so - delicious!
I voted chicken coz I'm a rebel.
All twistes are gross. Let's be honest.
You're all freaks, Burger Rings or GTFO!
You lot are all closet Cheezels lovers too I bet.
Is this a thread for twisties or Twystys?
I keep getting these 2 products mixed up.
According to the thread title, it's about Twisities.
I voted other.
BBQ twisties had a run in the early 90s or late 80s. They were spectacular.
I love a good chicken twisty.
Ohhhh you're talking about the chips….
One of those snacks I had several years ago and was incredibly ill later that night after eating them. The original/cheese flavour.
Was it the Twisties? Probably not. But I now cannot be in the same room if someone else is eating them and the thought of ever eating one again is already making me nauseous.
Toobs???
The poor mans cheezel. Awful things.
You sound like my mother.
It just meant there was more for me!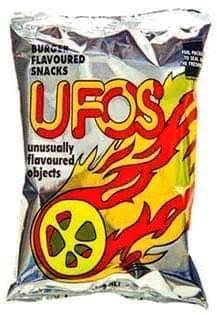 The best chips going around for some time now are honey soy chicken.