In: Brown, Laverde (pending VFL form)
Out: McNiece, Begley
Stringer more midfield time rotating with Lav. Irish half back
Laverde or Brown will be the only change I think.
Brown straight back in. Seem to play alot better with him in the team. Would be happy for Begley to get another game. Probably a bit rusty first up with his kicking. McNiece out. Francis back.
In: Brown
Out: Mcniece
IN: Brown, Laverde
OUT: McNiece, Baguley
B: Saad, Hooker, Ambrose
HB: McKenna, Hurley, Redman
C: Shiel, Heppell, Zaharakis
HF: Stringer, Brown, Guelfi
F: McDonald-Tipungwuti, Daniher, Begley
R: Bellchambers, Merrett, McGrath
INT: Laverde, Langford, Parish, Francis
People suggesting Brown in…
We played with:
Walla Daniher Stringer
Begley Francis Baguley
If Brown comes in…Francis or Stringer has to be dropped. No way we are dropping Jake. Francis just played his best game forward.
Otherwise we will be too tall.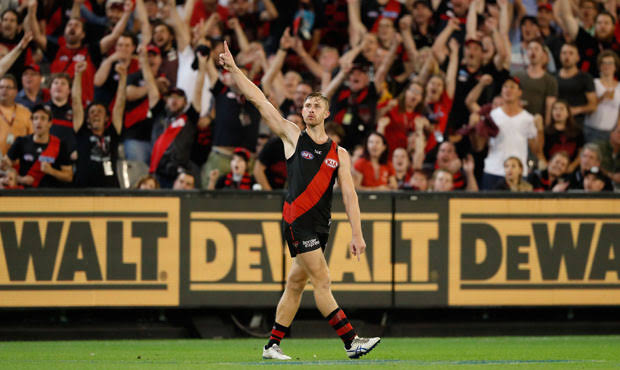 I really just do not get the lav love around here, apart from the fact he you know has to be not injured for more than 5 mins.
in 12 games across the last 2 years he's kicked 7 goals, what do people honestly expect he is going to be magically doing this time around if played ?
If bags had the same disposals, goals or impact as lav has ever had, people would want bags dropped, so what is the ■■■■■■■ difference ?
If Brown comes back in Begley makes way, not Francis
Is he playing today??? I thought he was still weeks away.
Francis goes back and Brown forward with Mcniece out.
Alright this is getting concerning but i'm 100% with you. Lav must play at least 3 VFL games imo before being given a chance…
@theDJR must be in transit to the VFL game because normally he would have locked this thread until the VFL lads have had their run.
Sooooooo… the stats say Myers has to come back in.
Go.
Surely we make no changes this week. I know it was scrappy but we beat Freo on their terms and were heading for a 5 goal win before the umpires intervened.
The youngsters all showed promising signs. No reason not to back them in til at least the bye imo.
Richmond have not lost to another Victorian team at the G bar Collingwood in 33 months!
ITS TIME