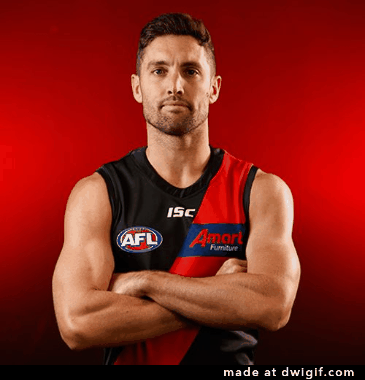 I'm down
OUT: Langford, Hooker (inj / managed), Zlarke
IN: Myers, Zerk, Smack
Out ZClarke (never to return)
Zakka (only returns when he learns to kick over 30 metres)
In: Jok, Smack
Langford into the cannon, never to be seen again in EFC colours.
Have to bring in the guy who just got 39+3
Hopefully Heppell is ready to go. We've missed him plenty these past couple of weeks.
If heppell isn't up we have to pick myers. But if heppell plays, no myers for mine.
I worry english is the same style of ruckman as ZLarke is - just better. He is some use when he's got an edge with mobility but when the other guy matches him there, he's not got much else to fall back on. Would legit think about picking Myers as the ruckman. Just cannon into blokes, then go for the clearance.
Hopefully Hepp gets up.
Smack, obviously. Hooker needs a rest.
Lang has been touch and go for 3-4 weeks.
McNeice possibly comes back in for the Dogs plethora of smaller fwd options.
(All this assumes Parish, Franga come up.)
Out: Hooker Langford ZLarke
In: SMack Heppell Myers
And that's something I didn't even think about. We could be royally boned come Saturday.
This game will be played at great speed. No plodders…eg ZClarke and no one who's injured, eg Hooker, hepp. Play guys who are inform and can run, cause the ball will be coming back the other way alot
Absolutely needed.
In the VFL.
Deal with it.
Bring Jok in for zclarke how worse can it be
Langford out. Don't give a ■■■■ who comes in.
In: VFL team
Out: AFL team
No changes for mine
Did I do it right?
What's the story with parish?
Smack for hooker the guy needs a rest.
Heppel and Myers for Parish and anyone.
Matty Knights, welcome to Blitz