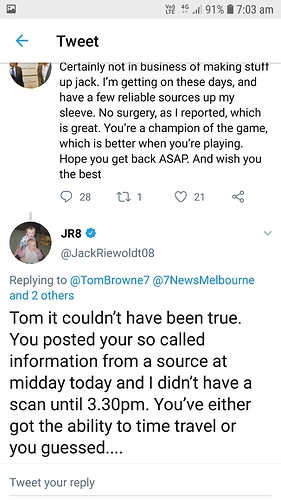 JR8.
Tom?? Tom?? Are you there Tom, …
It's paywalled, Doe.
What do they say? I gots to know.
I knew you were going to ask that.
I predict it's all a load of codswallop.
He'll be rich. Very rich.
He'll find love but also heartache.
There will be ill health and a tragedy in the family.
He will find that fame and wealth does not bring happiness.
But he'll be a fine young cannibal.
They are a straight up pack of ■■■■■■■ ■■■■■.
In a cafe, waiting for my coffee.
Picked up today's Herald Sun.
Read the first par of the front page story.
Put down the Herald Sun.
Wiped my hand on my pants.
Check the back of the age, love.
What else do you expect grabbing toilet paper willy nilly?