Not even a graph, more of a chart. FINESSE!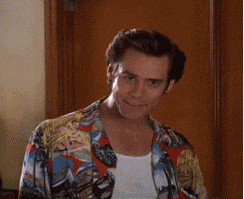 5 Dead Kennedys
4 Kvelertak
3 Sonic Middle Age
2 Dance My Darling
1 RATM
I've created the new thread as this one might be full by the time I wake up in the morning.
As tempting as it is to ■■■■ post 150 times…
5 Dk
4 Hilltop Hoods
3 Ella
2 RATM
1 Bombay
@Paul_Peos
Is that the close of the voting?
Best I get myself sorted for a wildcard song.
The 3 in a row rule makes it difficult.
We could take it in turns?
Wait. Do people on here actually know each other in the real world?
Is there another world out there?
Working from home not an option for me, I see many police interventions in my future… why are you on the road during curfew?
Hahaha. No curfew here in Geelong.
Yet.
Of course we do Shannon.

I'm actually thinking that I will need to add 10 mins to my timings, in case I do get pulled over. Normally I leave home at 0430hrs for a 0500hrs start, cut it fine but sleep is more important. However I think I'll need to leave by 0420hrs, just in case.