Marat Safin sends his regards
Marat probably thinks the same too
maybe joker feels if he goes into any slam fully fit the commentary will be around how he will be almost impossible to beat so the expectation is that he'll win.
where he prefers to talk down his chances, so he focuses on a mild problem that all athletes have somewhere and talks it up so the media is all about his injury.
hammies don't heal whilst you are playing tennis at this level.
hopefully I'm 100% wrong & his hammy implodes.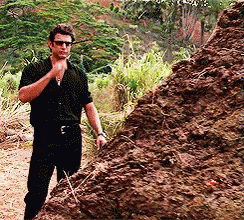 Maybe Demon wasn't so bad the other night
so you don't think joker fakes/exaggerates a niggle to manage the media?
you think he's a good bloke who happens to play well with a sore leg?
I think his hammy's about to pop at 5-1 30-0.
It doesn't matter what we think. He wins everything on one leg or not.
How funny would it be if his hammy implodes in the final
so at this rate, rublev needs like 20 sets to beat djoko?
Dunno eh. Alcaraz went through both Rafa and Novak to win Madrid last year.
He will if fit be tough to beat. And back him to have his body right compared with Rafa.
Rafa vs Novak RG Final would be epic
Its 7:45pm, why the fk has this not started atleast 30 mins ago.