Rocky IV
The movie and the Blitzer !
Getting blind every weekend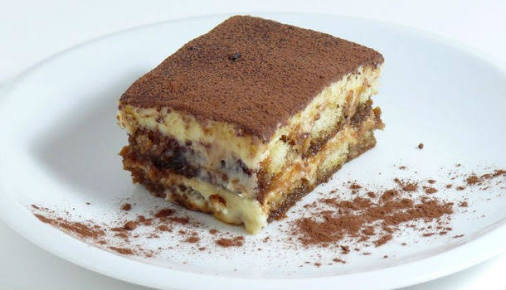 And I'd say it's over rated.
As is Creme Caramel,. and Choc Eclairs, … and profiteroles.
I'm beginning to think that I may have "over-rated" you as a Poster BSD.
Accepting other people's points of view and decisions. (within the law of course)
Not really the dessert type, … and I have a particular problem with stuff thats 90% Air, … or more.
Like Milk Froth on Coffee.
I've always said, … I can breathe Air, … I don't need to eat it,.
Let alone pay for the privilege.
good quality toilet paper
Concur with this when it comes to desserts, but I wouldn't describe tiramisu as an "airy" sweet.
The biscuits are drenched in coffee and marsala, and the other main ingredients are thickened cream and marscapone.
Certainly not dense like a mud cake, but hardly a sponge cake.
I may have to make one for the IntraClub next Saturday.
Yeah, … wasn't so much about the Tiramisu with the air stuff.
Sounds good, … a homemade one might just up my Tiramisu rating …

XTC, the band.
The whole Britpop explosion of the mid-late 90's owed a lot to them. Only a bare few of them admitted it though…
Did you go to country game?
OK, I nominate the band Sparks.
Most people would not have heard of them.
They have been releasing albums now for over 40 years, and have always been very innovative and very clever. Even the Beatles and Stones had more cover versions in less albums than them. Bands they have inspired are more famous than them. I could go on and on, but won't bore people other than to say, I really really rate them.