A few people here. Seems to be round ball football. Can't see any AFL, VFL or VFLW people. I assume tomorrow they will be ready to go after a rest day.
New building is nice. Shop and Cafe now accessible from outside so us plebs are separated from what's going on inside. Closed on Sundays.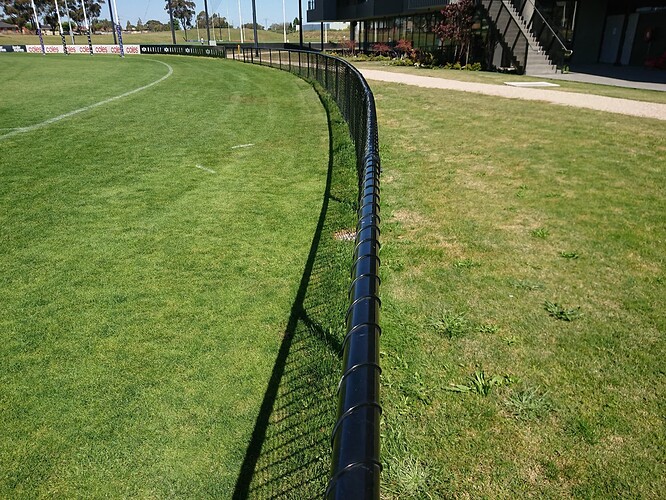 Also that saying about grass being greener on the other side is true here.

Woah, movement. Sprinklers came on!
Goal sprinkler is highly inaccurate. Seems to have sprayed it!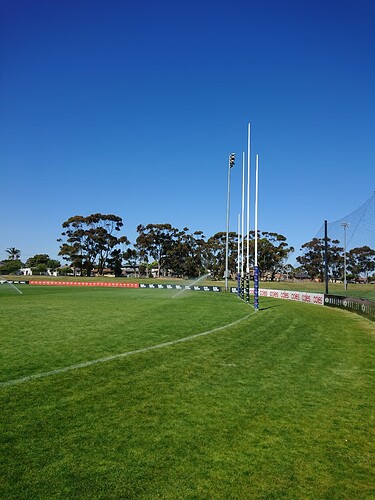 Okay, forward and defensive groups off and midfielders on now. Spraying everywhere, no accuracy at all.
OK. See you tomorrow with proper photos.