I'm here. Will post later
BOOOOOOOOOOOOOOOOOOOOOO!
we want post now.
Wave goodbye to Novak for us as he travels up Airport Drive thanks
But wasn't that a post just then?
The space time continuum is looking dodgy (could be booster brain).
Thanks anyway for turning up. In expectation
can go from watching training, to going to the airport runway look out to go plane spotting for novak, what a fkg day.
I need a training report I'm having withdrawals
Have they named Novak as our international rookie yet? Jackets working the system. Membership spike in Belgrade. Sheedy wants a game played there for premiership points.
Fejo jr & Wanganeen watch
Based on the official clubs Instagram page it's pretty limited turnout again
I popped in for about 45mins earlier.
Still a heap of the main guys absent in iso but saw at least a few encouraging things in the time I was there.
Caldwell does some absolutely ELITE things around stoppage. Like, seriously good stuff that you can't teach.
There was one where he hit the stoppage at speed, won the footy and pirouetted while the rest of the pack went the opposite direction and he was away. I pray to the football gods that his body holds together.
Baldwin, while only running laps with McBride is clearly doing everything right from a diet and training perspective because he has the shape of an AFL player now. That puppy fat is just about gone and now he's trim but has genuine size.
Other little things that stood out were that Shiel and Smith both look incredibly sharp.
And in a more general sense it is palpable how engaged and focused the group is. They seem really invested in each other and in becoming better.
One way that this was evident was that there were always 4 or 5 guys who rotated out of drills for a breather and these guys were super switched on as they watched the drills and were very vocal and supportive when guys did well or the drill worked as intended.
This is me posting later.
Quite a few big guns l didn't see today. Stringer, Walla, McGrath, Parish, Merrett, Laverde, Perkins, Cutler or Langford not seen.
While it was nice to see Hurley on the Marvel Oval, he's a very long way off. He was out there when I arrived at around 8:45 but he did about as much as I did with a few 30-40m jogs followed by a brisk walk.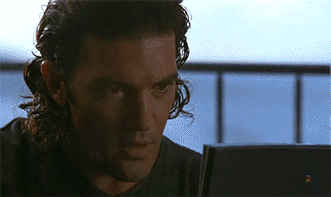 My First Banderas GIF of 2022. GET PUMPED!!!
What number is Prismall wearing?
Lid