Nackers is here, he will report
Wow. Will Hams looks to have put on some serious size. That's him second from the right isn't it?
my lord!!! trying reports!!!
What is this, a training ground for ants?
Is there a whole lot of glass behind those goals?
not enough blue collar for my liking
Tombob: admirable dedication. Read the play really naturally and even found a bit of space. Bit too handball happy. Would love to see him take on a bit more responsibility to deliver himself.
6/10 areas to work on.
I can take a dodgy iPhone photo & do the occasional VFL score update but i just need to accept that I'm a one dimensional role player for BB.
You're about 20% of the VFLW watchers… you count.
Back yourself in, and take the game on.
Why don't we do something crazy in 2021… and actually train on the ground with similar measurements to our home ground?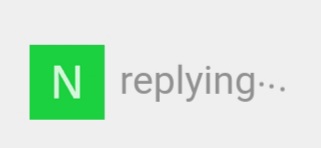 everybody stay calm
It's too far to walk to the other ground.
I'm not going to get over-excited or anything that like that, but this could be the best thing that has happened in the world since March.
Next Gen Bombers.
Its here.
The Claytons rebuild.
Training report writing waiting report:
Weather is wet, windy and gloomy outside, but warm and dry at my wfh office desk.
A few blitzers came to the thread early, fluffed around a bit. Passed a few likes around and then went back into the Dustin Fletcher Hangar.
Mods were quiet, letting the posters do their own thing, more in the Worsfold style.
Much fanfare was observed when @nackers started writing. This is an exciting return to the field after a seriously compromised 2020 reporting season.
@CJohns was instrumental in the hype buildup by dropping hints on Twitter about the upcoming nackers report.
Overall, good signs for the coming preseason reports. The break has likely done nackers' typing rsi time to recover.