Players will constantly be in and out of modified group based on managing loads
Any unlisted players out there training? Zac Clarke/Nick Hind?
PLease watch very carefully how Joe and Marty are moving
thanks
I don't think there is anyone unlisted, Clarke and Hind aren't on the track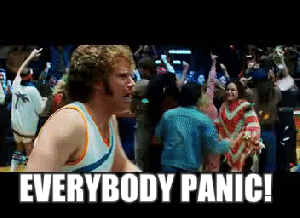 … and Daniher goes unto the rooms after 45 minutes
Yes and he looked OK. He and Smith have been doing some work inside the hanger dragging a heavy sled behind them.
Did Joe look big? Hope he doesn't put too much weight on.
No he didn't look exceptionally big, probably just more defined all over than previously
Just in time for Christmas.
Modified group is 25% of the best 22. So much for a "healthy list" !
The sky is falling in - Shiel out doing exercises with midified group now.
I say they are just managing thier loads don't want to push them too hard on thier first day back imo
THanks so much for your report
Great to hear Joey looked ok
I reckon he could go alright.
Yes I'm sure that's right. No one has looked too bad to me.
Smith is the only one out of the whole group that didn't do any running. I think it's an exceptionally healthy looking group for this time of year