Great report! Did any of the newbies have jumper numbers?
I hope they tag Parish all preseason. This is the one thing stopping him going to the next level IMO.
That i am not sure of. I did hear a month ago he will likely have a slight cautious managed delay
Not sure if all of these will be permanent but changes I noticed today were:
Durham 22 (Mozzie)
Snelling 11 (Zaka)
Hobbs 40 (Snelling old - thought he was 8??)
Lord 28 (Cahill)
McDonagh 36 (Johnson)
Rance 29 ()
Bryan 10 (what's up with Francis - not spotted)
McDonald-Tipungwuti 42 (not 43?)
Kelly (blank back)
Voss (didn't catch this one)
Brilliant @saladin
Crazy Vossy should slide straight into Ambrose's old 29
and I doubt Gleeson's old number 8s jumpers will fit Hobb's manlet body so he'll have to deal with Snelling's hand-me-downs until they get his size in
Thanks @saladin. If I needed anything for Xmas, you've just delivered it.
Great report. Lots to be optimistic about. Seems the boys have a steely determination about them as a group, and are putting in the hard yards needed to experience the ultimate success. Can't wait to see the development of the young kids and the older players regain some confidence in themselves, their teammates and the coaches.
Maybe we are on the road to becoming a great club, and great team again.
We desperately need a forward who can consistently kick bags of goals
Training this morning in very warm conditions with a mild breeze.
The session started around 9.30am and finished around midday.
I missed the first half hour or so, so I may not be exact with the who did what as players spent quite a bit of time doing work indoors at the hanger, but from what I saw the mofidied group was mainly Jones and Eyre.
Baldwin apparently started the session but left until reappearing later in the session on the sidelines in a different top.
Hurley, Reid and Laverde were also on the sidelines later in the session but I didn't see them train.
Francis and McBride were absent.
Cox apparently did some light running and kicking before I arrived which is definitely good news, it sounds like he may be in at least the modified group shortly when from the rumours I heard of his complaint he may not have appeared again until next year.
It was the first time I had seen Rance at training and he was probably the pick of the group. Involved in everything, very vocal and giving it 100%, to the extent that I saw him dive full length to touch a ball on the line from going through. I don't know what his story or state of the mind is, but I have no doubt he could play this year and be one of the best defenders in the comp again if he chose to. But even just having him there and the other players seeing the intensity he puts in to every effort is surely a good thing.
There was no SSP players training or in attendance today, however all the new draftees joined the group for the first time.
I didn't get to see an awful lot of them as they seemed to be doing a lot of work inside the hanger or at the far end of the ground. I was very impressed with Hobbs at one stage though, they were doing a drill where the ball was kicked to on one on one marking contest and a group of about 6 attackers and 6 defenders were contesting the ground ball in an effort to clear the ball.
Hobbs was under severe pressure running in the opposite direction to his team and did an extremely clever knock back of the ball about 5 metres to a team mate. It may not sound like much but a few of us looked at each other and commented on how smart it was.
@saladin commented at any stage that he saw Hobbs give out a little tummy punch at one stage after a contest, he can probably;y add more about it but it gives an indication of his competitiveness.
In these drills Hind to me was a very clear standout, reading the spill of the ball exceptionally well and then making space and disposing of it cleanly on several occasions. I get more impressed by him with each session.
McDonough joined in with the match sim later in the session and hit a few excellent leads with accurate kicks. He has a very simple kicking technique and covers very good distances with what seems to be very little effort.
I didn't really see much of either Voss or Lord to comment on anything in particular.
Towards the end of the session Draper, Phillips and Wright were involved in wrestling contests, where one player was on the ground and another player would lie on top with the bottom player trying to flip the positions. Draper is a beast. He comfortably managed to win the contests from both the top and bottom positions, as much through determination and effort as anything else. I can't wait to see him grow into his role as the season and years progress.
I know a lot of people will want to hear about Tippa. He certainly looks to be putting the effort in, he just doesn't have the base at the moment to be able to do the things he could previously, but hopefully that will come as the weeks progress. It was great to see Stringer running laps with him and encouraging him later in the session. There is no player I would rather see get back to full fitness.
I love your reports that im not even going to mention the wrong day that is included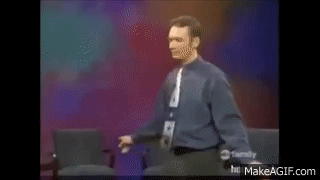 Is that cos he's too much of a beast he ripped through it?
Is it Wednesday already?
Seriously?
Cox sore toe, so club just reduced his loads. But back running this week.
Per Murphy on club website.
The club should look at hiring you with those type of insights
Hobbs looks like Cahill in that photo.
Jeepers. I've got some feelings stirring that I haven't had for a long time thanks to these reports. Great job lads.
Terrific report @saladin, much more in depth than mine.
Sorry but I didn't see this report before I started another thread.