I won't be able to give votes for a while. Only saw the last 15 minutes
Parish (36 touches 11 clearances is just another mind boggling game)
Merrett
Langford
Heppel stringer and Tippa stiff
Langford
Heppell
LAV - broken nose. No problem
3 Parish
2 Merrett
1 Langford
A few unlucky to miss out.
3 heppell
2 parish
1 Merrett
Everyone deserves a vote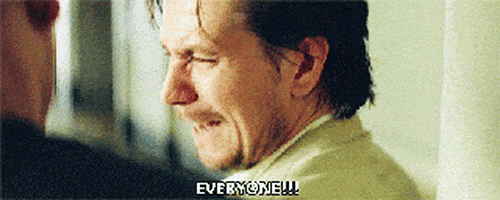 Doice
Stringer
Merrett
Harsh on a lot, can't pick em all
3 Zerrett
2 Heppell
1 Hooker
Honourable mention to Parish
Several others that were awesome
3 Parish, 11 clearances another mid 30s possession count and was clean by foot
2 Langford best game all season was doing all over the ground and was in everything
1 Merrett, 38 possies and was calm all night, some of his kicking was McKenna-esque
Honourables
Stringer with his matching winning last 1/4 hattrick
Heppell, Laverde were very god down back especially late with their intercepting, Laverde shut Darling out of the game
Walla had the midas touch and Hooker did well to prevent WC intercepts which usually kill us
Merrett
Heppell
Langford
Parish, Package, Lav all very good too.
3 Merrett
2 Parish
1 Phillips
Heppell
Tippa
Perkins
Should include Parish and Merrett but Ill let others put them in their votes
3 Merrett
2 Parish
1 Heppell
So sorry Langford, Lav, Hooker, Tippa.
3 Heppell
2 Parish
1 Merrett
A lot of players stiff to miss out.
Merrett, just a beast all game and especially in the last.
Parish for his all round game.
Heppell. I want to give him three. I can't, but I'll give him an apology.
3 Parish
2 Heppell
1 Laverde
3 Parish
2 Heppell
1 Stringer
BOOOOOOOOOOOOOOOOOOOOOOOOOOOOOOOOOOOOOOO