It's just WRONG to give Fark Carlton anything for stealing their players.
Stolen from FCFC website:
Draft history: 2018 rookie signing.
Debut: Round 3, 2019
Recruited from: Carlton VFLW

Having represented her country in women's rugby sevens, Brooke Walker moved from Sydney to Melbourne in order to pursue her ambition of playing in the AFLW in 2018. Walker arrived at Carlton as a 2018 rookie signing after playing for its VFLW side and played the final seven games of the season in her debut year. Walker has been described by coach Daniel Harford as a "tackling machine" and is known for her pressure in defence, but also has the ability to push up through the centre. Walker has been an impressive force since her arrival, and backed up her impressive form with a solid, albeit short, 2021 campaign which was curtailed due to injury. Walker was restricted to just six games in the summer of 2022, with the exciting talent unable to get a consistent run of games. Walker was able to show glimpses of her damaging best and will hope for some luck heading into the coming season so that she can display it some more. Walker's ability to apply forward pressure and hit the scoreboard makes her a valuable asset to the Blues, as well as showing some sensational media talent in her time on the 'Behind the Game Changers' podcast.
Knows how to get on the end of other people's hard work!
Can chip a goal from 45 out (ignore the unrelated first half of this video):
Another double-goal game:
She is still listed on the Parramatta Eels website, but only played one game for them in the 2022 NRLW season.
They haven't announced dates for the NRLW season, but it seems that there will again be a few weeks of overlap for the NRLW and AFLW season (less if Parra fail to make finals).
She grew up playing rugby league before switching to sevens. She won gold at the 2016 Rio Olympics when playing rugby sevens for Australia.
The Bombers have secured AFLW player Brooke Walker for the 2023 season, with the club finalising a trade with Carlton today.
The Blues will receive pick No.9 in the upcoming AFLW Season Eight Supplementary Draft in return for the 28-year-old.
Walker arrives at The NEC Hangar with an impressive resume as a triple-code athlete, representing Australia in rugby sevens, lining up for Parramatta Eels in the 2022 NRL Women's season as well as playing 26 games in the navy blue at AFLW level.
Over her five seasons at AFLW level, Walker has become known for her relentless defensive pressure while also being able to hit the scoreboard.
AFLW List and Recruiting Manager Georgia Harvey said the Bombers were delighted to acquire someone with Walker's expertise.
"Brooke has excellent speed and athleticism, which has not only been on display throughout her AFLW career but also while representing Australia in rugby sevens and Parramatta Eels in the NRLW," Harvey said.
"We can't wait to see what Brooke produces for us in the red and black."
If she tackles like a rugby player, gonna be some fun times watching her and Paige Scott bully opposition players.
Excellent season 6 and 7 highlight videos to explain how she plays. Decent kick, moves well, gets everywhere.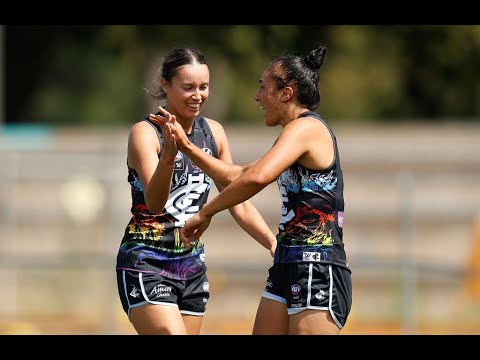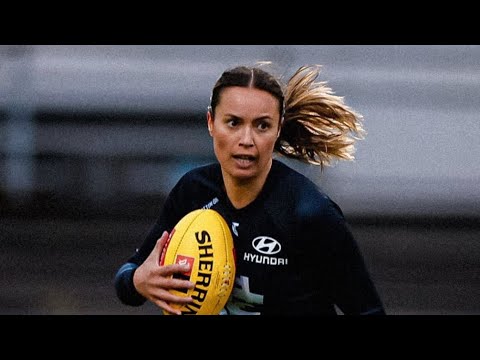 Linked to Prespakis not just by playing together but more recently at What Ability?
Let my 5yo draw her "signature" on her hand in Sharpie on Tuesday after training. I'm sold on her

what did buggy's john hancock look like?