I discussed this once before years ago but it still fascinates me.


Recently hundreds of people laboured for more than a day to push a stranded whale back out to deeper water so it could swim away. As far as I know it eventually swam off and was OK. Good for it.


But my question is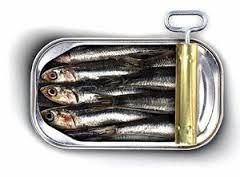 Why don't people care about these?

Imagine the outrage if the Japanese made a statement by replicating the above but with a giant tin of whales.

Explain why one tin of whales would cause moral outrage but millions of tins of sardines don't.