When is the squad announced today for this AFL gimmick that is AFLX?
Instaban for creating this thread and being interested in AFLX.
This team is gonna be a real good reflection of what the coaches think of the players. Some blitz darlings will get wheeled for this nonsense along with a bunch of other not-best 22's.
I for one hope the club dont take it too seriously and give us a look at a few of the kids.
We should play the Grog Squad, it would create more interest for mine.
Will be announced this arvo
You're lucky @SMJ isn't a mod
Out: vanilla panic merchants
3 things I'm looking forward to this season. Jake Stringer, JoeDan and @Bomb_Doe zingers.
Zaharkis will presumably play, given he's the captain.
Other than that, take a look at the Wednesday teams - never heard of most of them.
Against the rules having Wednesday team playing for a rival club id imagine.
Could be the selection panel they have been using in recent years id say.
Who i'd expect to see in the squad Assuming its a 18 man squad like some other teams have announced.
Zaharakis, McKenna, Long, Jerrett, Begley, Mutch, Redman, Guelfi, Clarke, Dea
Langford, McNeice, MCKernan, Draper, Houlahan, Gleeson, Brown, Zerk-Thather,
Outs - Colyer, Hurley, Stringer, Francis, Fantasia
Assume - Heppell Goddard, Hooker wont play as zakas Captain
sounds like the clubs are treating it like old practice matches - giving kids experience, and the few experienced guys leadership responsibilities.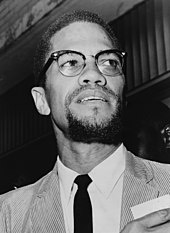 I am the real X!!
I just hope we play the most bruise free footy seen since 2006.
I want Saad to get the ball on the opposition goal line, and run the field to kick a goal from 20m out.