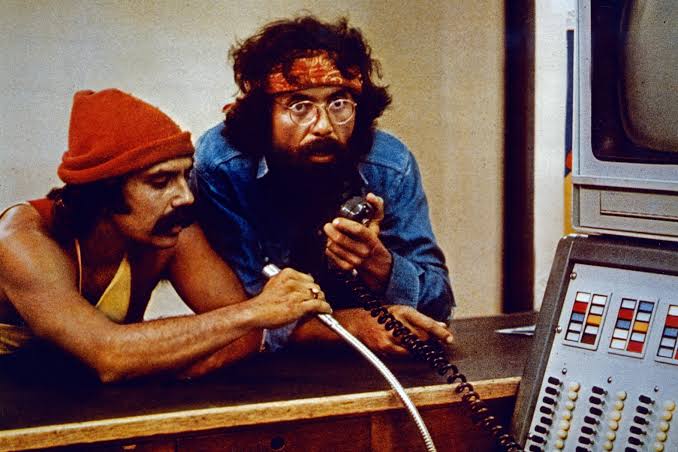 I'm glad this has come to an end. Let us speak of it never again for the rest of eternity.
I'm making a broad assumption that he only became aware (or involved) in this 'Ethics Institute' after the Royal Commission.
Based on many posts in this thread, there won't be many celebrating Christmas, so happy festivus.
The Feats of Strength for this club would make for an interesting topic.
No wait… I'm thinking of the Airing of Grievances.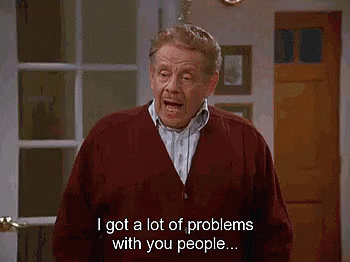 Vozzo making some moves
One big criticism of X is he was too focused on business side of club. Lacked the football nous.
Vozzo has football nous & experience, putting in a CFO to deal with the number crunching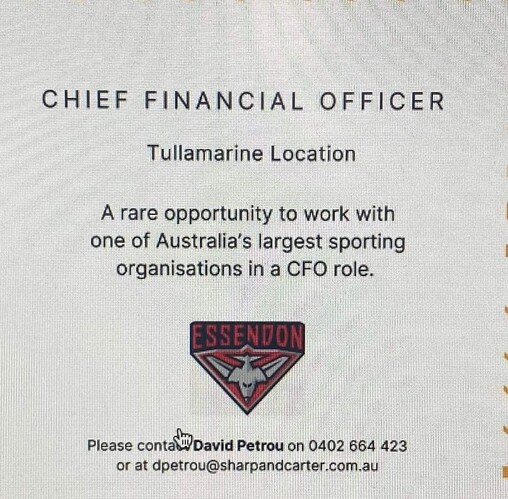 And some other roles created ….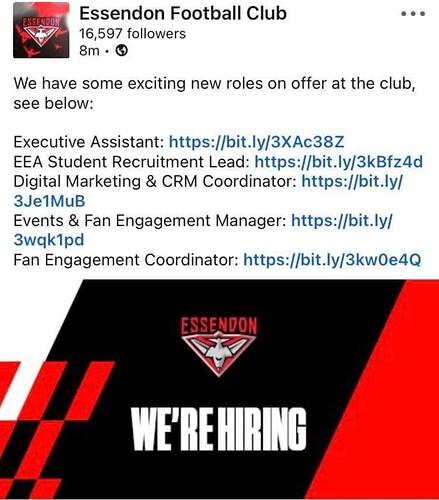 Indeed, some notable recruitment vacancies or new resource allocations there.
Hiring a CFO has nothing to do with Vozzo. The old one left around the same time as Xavier. Every club allways has a CFO.
The CFO role is replacing the recently departed one. It's not a new role as such. Vozzo's challenge will be the opposite to Xavier's. How can he ensure the business side thrives moving forward. Great CEO's need to be adept at both footy / commercial side. Eg: Brendan Gale. Or, have great skill hiring great talent in senior commercial roles to drive this business.
If not, business will suffer. Digital / fan engagement won't be fixed. Revenues will be under pressure. I think our key financial partnerships are due for renewal soon. Will be interested to see how Essendon goes here. Always had one of most lucrative sponsorship portifolios in AFL.
I think footy will be sorted. Commercial side will be a watch from here.
Here's hoping for quality control standards
All just window dressing whilst Adrian still remains in a job. Until he is shown the door we can't move forward
Speaking of great CEO's and Gale, has anybody else heard he has been passed over for the AFL ceo gig for Andrew Dillon? I'm hearing some of the clubs have already been told. It makes sense why else would gill stick around unless he is passing the reins to a mate.
Dillon is pretty impressive and clever, but i would have liked Gale to end the nepotism at AFL house.
Your last sentence explains why Gale won't get it.
Interesting if Dillon goes on to get it. He'd still be at some risk of saga-mud given he would be gate-keeping that locked box. When Heppell retires from playing it will introduce a different dynamic to what floats into the public sphere.
Which gale are you on about?
Benny Gale's been in the AFL for 31 of the last 35 years, so surely not him.
Gale is from club land and not from the head office boys club. He isn't in the same circles as the 'the polo set'.
Want to guess who paid for his MBA?
Hint…
In a broader point. Even setting aside his 5 year tenure with the AFL, and them paying for his MBA. To hope that someone who's spent 3 decades in the league is somehow "an outsider", or going to blow it up?
Lunacy.
I think Gale would be an excellent CEO of AFL, but I don't think the current Exec want him.