Hot and humid. Feels like the trópics in Sydney.
Like a team going too hard in the first half will be cooked at the long break.
Yay footy!
Let's friggin' smash 'em.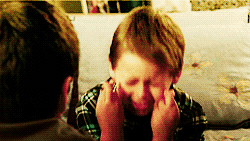 They have trained all summer in the heat, no excuses for the weather. Good teams win in all conditions
Playing a team with a depleted midfield.
No more talking, time for actions
Get stuck in boys!
Started my new pre match 2019 ritual.
A bomber Thompson salad roll and a cold beer.
Nerves settled.
Lawns mowed. Edges done. Gardens weeded. Kids fed. Beer is cold.
C'MON!!!
Had a big party at home yesterday and just realized there's still around a dozen beers floating around in an ice bath. Let's go!
Is a "Bomber Thompson salad roll" a euphemism?
Best of luck.
And for pre-game entertainment, reckon I'll watch the girls instead of Stk vs GC, ha!
Bring it on!!!
Kids asleep… hopefully till half time.
83% of overt supporters within sight on my train are Bombers.
Feeling very nervous about this one. Total lack of intensity in the JLT games, hope to see a big lift today.
These 3:20 games are sh*t. Sitting around all day waiting for the game to start.
Gees I'm bored… just get the game started already.
On the train to the ground. Survived the Ticketmaster shenanigans, and almost forgetting the sunscreen! Will definitely grab a drink when I get there!
Really hoping my seats aren't facing west…
Yeah hurry up and fkn lose already