Some teams will make the finals and some teams won't make the finals.
And then there's Essendon.
Oh good, norf are on tonight
How did norf get a prime time game? They are worse that we are
Give the the eagles enough quarantine time to host a final in Perth if need be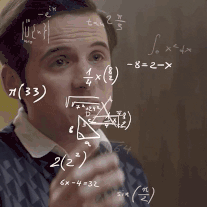 north playing like careers on the line.
Probably a combination of west coast if they lose finish 5th and a home final and norf trying to avoid a spoon
Norf of to a flyer, WEagles stuck in the rooms, have yet to appear.
Norf 2,4 - 16
WEa - three donuts 0.0. - 0
WEagles have woken up.
Kick the first 2 goals of the second quarter.
Kennedy off injured anything serious?
scintillating match…
Oh my god this sport is in an atrocious place.
More of a contest than you would have expected.
Norf, … WTF??
Reminder: Norf can still get the wooden spoon
West Coast's form is horrible away from WC. We should have smashed them, and we are crap.
We are too short and don't have the endurance
Bruce: "Saints get off to a flier!" said before they have even kicked a goal
They did get a goal from the one mark in the forwardline to start the game after a free kick in the middle. But apparently one good mark counts as a flier of a start.