"Sign up late due to delayed preseasons".
Essendon 2020: Driving Purposeful Innovation
9 steps to mediocrity
Or if you want to be specific
He's Sydney's problem now
"Punxsutawney Phil says: That's right, woodchuck-chuckers, it's…GROUNDHOG DAY!!!"
The year of living patiently
"Please God, let it be this year"?
2020: Groundhog Day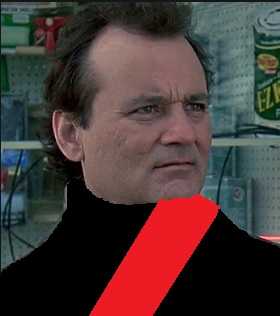 Essendon 2020: The spongy floors aren't the softest thing at the club.
Essendon 2020: Whatever it takes. (Except that, obviously).
We could team up with that company from the 90's and early 2000's that used to sell those DVD & CD compilation albums on TV, "Time Life".
*"Time Life present 'The Glory Years'. *
That's riiigghht.
Re-live the clubs best moments from season's 2005-2019 from the comfort of your living room.
Endless hours of fun for the whole family.
Don't miss out on your chance to own this gold embossed memento that beautifully captures the era in which the club reached the dizzying heights of a few elimination final losses.
Plus, if you order within the next 10 minutes via the 1800 number on your screen, you will receive a free Nick Kommer signed skateboard, an Ariel Steinberg headband and a Marcus Marigliani workout program"