And I'm going home with her again
"First Crime Stoppers, and now this. On TV twice in a week…"
"I've got a problem with my Goggomobil,"
"G-O-G-G-O…not the dart!"
And I'm going home with him again.
Looks like I picked the wrong week to quit sniffing glue.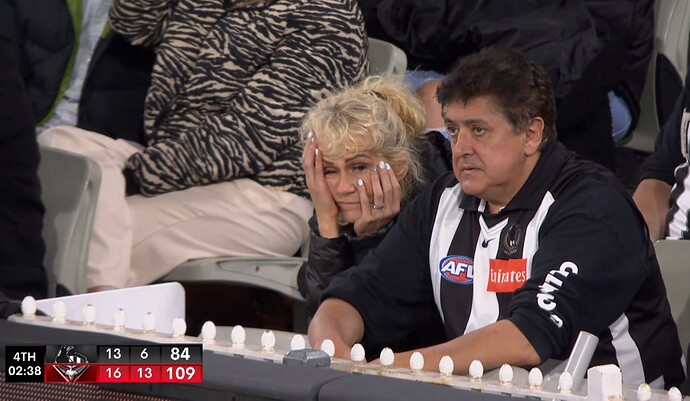 Her - "That Walla bloke … . we were beaten by that Walla bloke"
Him - "That's what they call Karma, … right?"
Looks like it's going to rain. My hair dye is going to start running, this day can't get any worse.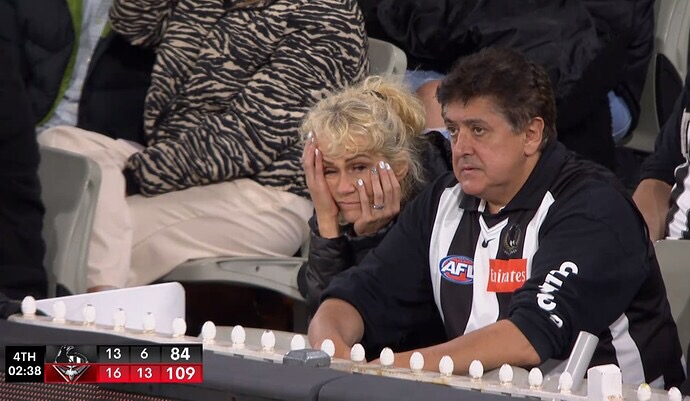 "I've invented a remote control for the ball! We can't lose!" …wanker.
At least they were stolen tickets.
"At least the kids weren't here to see this"
"I'm starting to wish I was back in Jail with them right now …"
"This is all Harry O'Brien's fault"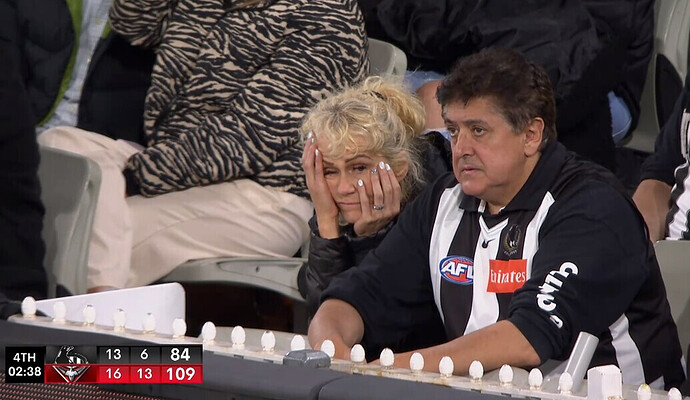 Her: Can't believe I got my nails done for this.
Him: Well. At least my missus isn't wearing animal print like that idiot behind her.
Did I leave the oven on?
Wait I don't have a house.
Take me back to the glory days of blatant racism.
The umpires cheated and we still lost.
Realising they traded their future first and second round picks in the next draft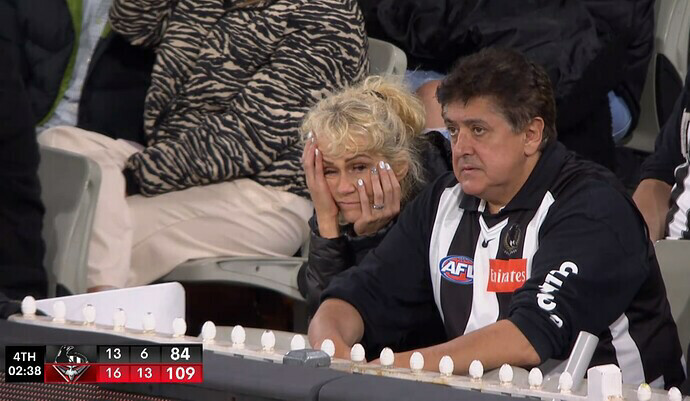 EAT A GIANT BAG OF TURGID ■■■■■ YOU DOGS