I'm genuinely confused.
Do you mean Andy Maher?
Woke is defined as "Someone who is very aware of social and political unfairness." so which flog do you mean ???
Using woke as an insult says more about you than him
He's a dweeby little Fark Carlton supporting milquetoast.
I can't imagine being upset by his politics, though.
Imagine if she was a young, pierced, blue-haired trans woman.
We'd have to send you a defibrillator.
Sorry Shirvo. Didn't know notice you from just the waist up. Like Presley being censored on Ed Sullivan!
Word of the Week, brought to you by Wimm: milquetoast
I am not ashamed to admit that I had to reach for Google to understand that one.
This has to be a new low for the media.
Tom Browne sensed he was onto something when he got a tip about Damien Hardwick. So imagine how he felt when his rival Tom Morris broke the story.
Alice Coster
Follow
less than 2 min read
May 26, 2023 - 1:09PM
Tom Browne got the tip Damien Hardwick was meeting his manager. Picture: Getty
The untold story of Damien Hardwick's shock decision to walk away from Richmond is about the journo who almost had the biggest scoop of the year.
Tom Browne is one of the best in the business and last Wednesday — days before Richmond's last minute loss to Richmond — Seven's main football man sensed he was onto something.
He'd been tipped off that Hardwick was meeting with his manager, Melbourne's Jerry Maguire, Paul Connors, at his favourite local cafe Miss Alex&Co in Elwood, so Browne quickly got a camera crew down there to get some shots.
Obviously a manager meeting his client happens regularly but Browne's newshound nose sensed something was up.
Unfortunately he didn't have enough meat on the bone to go to air with anything significant about Hardwick's future.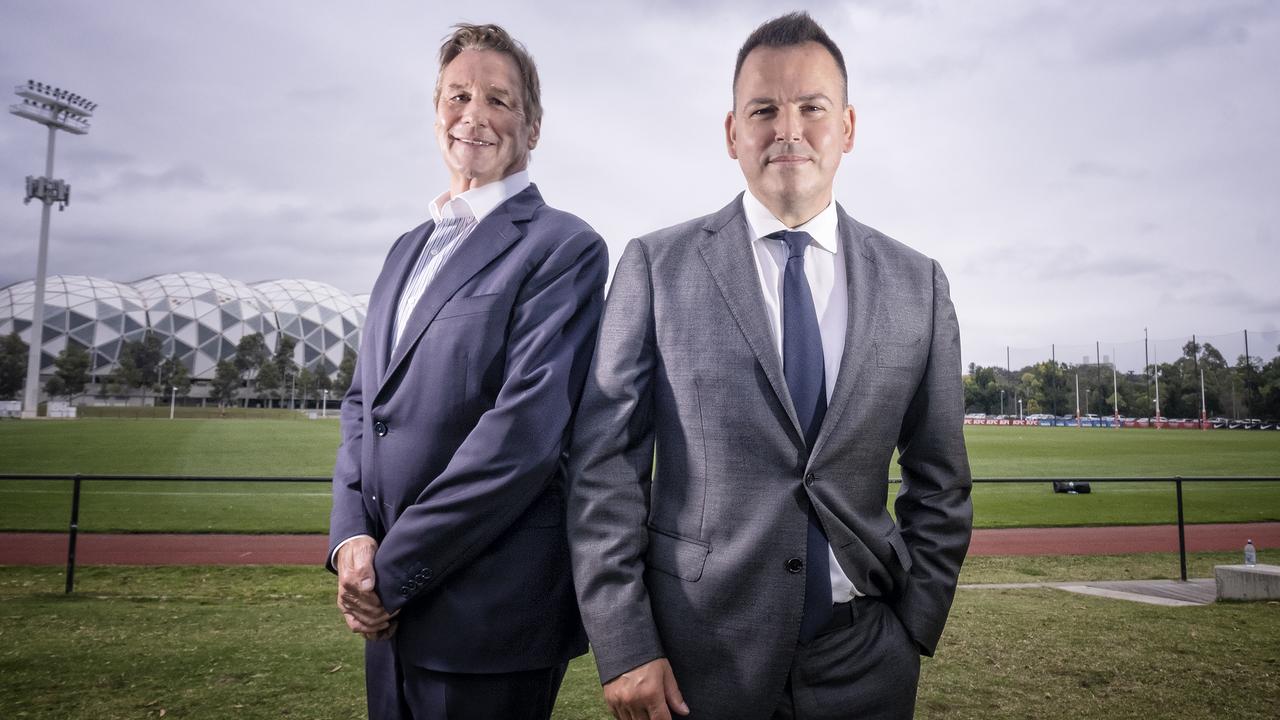 Tom Browne (right) with father and Collingwood president Jeff Browne. Picture: Luis Enrique Ascui
So you can imagine how poor old Browne felt at 7pm on Monday night when Tom Morris went with the story on SEN.
There is nothing worse for a journo than when you have a sniff but don't have enough to go with.
While Connors and Hardwick understandably denied to Browne they were talking about him quitting, what we've since learnt makes it more than likely it might have popped up in their deep discussions.
The Tigers coach revealed on Tuesday that he'd been thinking about walking away for a month, almost did it a couple of weeks ago after the Geelong victory but wanted to wait until after Saturday night's Dreamtime Game against Essendon.
More Coverage
AFL star notches impressive wedding haulMystery rich lister drops $50k at lunch
He didn't officially notify anyone of his final decision until Sunday which was when Connors got a call and Tigers CEO Brendon Gale was invited around to his house for a couple of beers where he broke the news.
All of this would make Browne more and more frustrated but he was putting on a brave face at Hardwick's farewell press conference, edging out his rival Tony Jones to ask the all important first question.
Quality reporting and proofreading here…
tell me youre not trying to get favours from a colleagues dad without saying it.
This has never stopped him before.
Tom's bones are not covered in meat but plenty of adipose tissue and who really cares who broke the story
Isn't Tom Morris the one that was posting messages about a female colleague on whatsapp?
Self inflicted knee injuries.
I believe the phrase is "Communication specializing."
It was the 'untold story' for a reason.
Absolutely no farkin need to be one
Watching the media circle jerk around Tom Morris for breaking that story was quite extraordinary. You'd think he had cured cancer.
Not overstating it because we were involved in the game, but I reckon that's the worst commentated game I've ever sat through.
Like a press red for Ed, but for WA.
Embarrassing