Golf courses nearby have installed lightning warning sirens.
I am not sure what a golfer on the 10th tee is supposed to do, when the siren sounds; well first, throw away the irons I guess.
Run back to the club house? Die of a heart attack?
Stand under a tree? Die from a lightning strike to the tree?
Lie on the ground? Die from a nearby strike ?
I suspect its best to find a low point, crouch down on 2 feet.
Write a will if you haven't already.
Southeast has no rain, not a drop as yet.
It's absolutely ■■■■■■■ down in Richmond
Yeah Ringwood was belting down when I was out there late arvo. But down here in the Cranbourne area, not a single drop as yet. Going by the radar it isn't looking likely either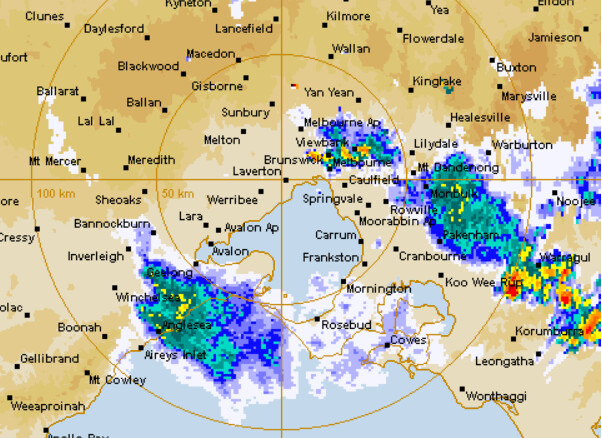 Can confirm Perth remains fine.
Tag-along on Mrs Wim's coattails.
Marry well, my friends.
Marry well.
Hold a 1-iron high above your head. Not even God could hit a 1-iron.
All I can picture is Caddyshack.
OMG, I was all set to post this Lee Trevino joke and you beat me to it. Lee should know, he was struck by lightning more than once. By the way, not sure if God could hit a one iron, but Nicklaus could.
Pretty serious situation unfolding in Auckland with some suburbs receiving over 300mm of rain in the last 24 hours. The city itself has received about 260mm with another 100mm expected in the next couple of days.
@Gnik should be able to get home
It's been an absolute nightmare for some I'd imagine but some may enjoy a free couple of nights Honolulu, Nadi or Rarotonga. The poor buggers in cattle class on Emirates might not agree though
A recent snow storm in Japan prevented the crew from getting to the flight and the passengers from leaving.
They all ended up in the departure lounge overnight without much food or blankets.
Some light rain here at Portland which is brilliant, because I put down some new lawn seed earlier today. Do your thing, nature!