We need to put the squeeze on sideboob.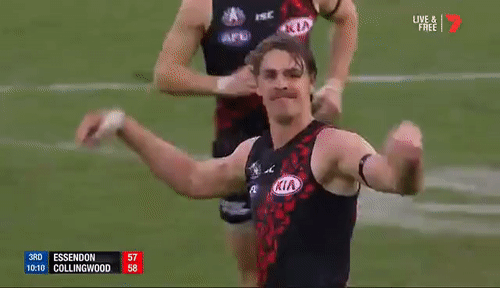 I'd take a Carlton loss if it meant we pumped these scumbags by 10+ goals.
I'd take only a 10 goal win against fark Carlton if it meant we pumped these scumbags by 10+ goals.
We have match winners. Stringer, Daniher, Fanta or Tippa have a day out, then who knows.
That's sacrilegious talk there, you wash your mouth out!
I raise that with Maynard
So would i
Id sell my soul for a anzac day win
I'd sell my soul, my house, and one of my children (the worst behaved one) before I gave up a loss to Carlton!
Assuming no injuries it's a difficult week to select the ins.
I'd consider :
Smith & Zaharakis and Lav in
Bags, Ham & Parish out
Although he wasn't great vs the Roos I think that Parish needs to play as a grunt mid vs the Pies.
Lav however is having a great day out against average opposition. Who knows maybe he is finally coming of age.
Is he playing any midfield time? Not watching the stream but the stats on the VFL apps say he is getting a fair bit of it.
Difficult selections this week.
Not to many injuries. Great problem to have
Does anyone know what is happening with Langford?
Not playing today is a worry. Is he injured?
I hope we get a bit of luck from the injury gods. I'll be ■■■■■■ if we have our foot on their throat half way through to the third only to fall away because we only have one fresh man on the bench.
Please win. I can't handle another Essington ANZAC day.
Thoughts on the afl getting birds of tokyo to play pre game?
I dont like it. We're lucky enough to play footy. Dont put a rock concert on beforehand. Distasteful. Another stupid fkn decision by gill
Don't like it. Do it at half time.
Mason Cox thoughts are bang on.
Noiseworks played pre game a few years back on Anzac day, no different.
Dont like it at all.
What time will they be getting off the stage?
Think it's probably appropriate for Laverde to come in for Baguely.
Zaka comes in for Ham. Smith is in, just depends on who it's at the expense of. I'd say Myers but can't see that happening.