I know a cracking owl sanctuary
Time to oust myself as a massive bird nerd here.
Have seen over 650 species in Australia, 400+ in Victoria alone. Yes that means I have 'twitched' rare vagrants and cyclone-displaced wanderers, spent money on chartered boat trips chasing oceanic seabirds off the continental shelf and been stuck in mud at various wetlands and mudflats searching for tiny, nondescript migratory shorebirds…
I am somewhat fortunate to get a fair bit of this activity accomplished through my professional work as an ecologist.
The most exciting 'Victorian' bird I've seen is a Letter-winged Kite which turned up in Rapunyup a few years ago. Typically this is a nocturnal bird of prey that inhabits desert plains thousands of kilometres further inland- so it was a thrill to see during the day next to a wheat paddock in rural Victoria!
Word of caution: Birding is a slippery slope from enthusiast to obsession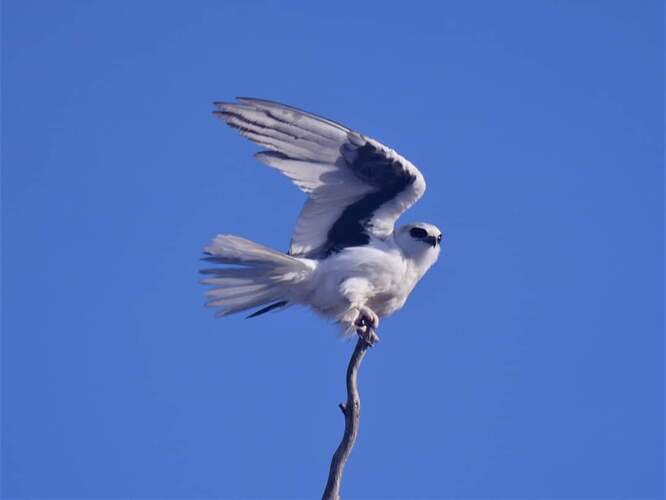 Merely talking birdsong as 'The' sound of Australia.
Kookaburras/Kingfishers are obviously seriously impressive birds.
The bell miner is an obvious one you're missing. They're easy to hear but hard to spot, best place I know for them is the indigenous plant walk at the botanic gardens in melb.
Blue-billed ducks are apparently very rare - but they do breed at Lake Knox in fern tree gully, at least until some bloody property developer fills the thing in and turns it into apartments.
Masked lapwing should be a fairly easy one, as should the crimson rosella. I get red browed finches basically daily where I live, and black-faced cuckoo-shrikes and boobook owls are pretty common too.
I do a bit of volunteer work with a wildlife shelter specialising in birds, so I get to see some cool stuff - never one of those though!
Cheers for the tips. My BH tells me the Cranbourne Botanic Gardens is our next trip. Apparently hearing is the key to successful birding. My BH has sharp hearing which is good because I'm deaf as a post.
Great pic but Indian Peafowl(the male is the peacock) don't count on my BF's site UNLESS photographed on French Island where they have been declared a feral species. Otherwise they are considered in captivity, escaped from captivity or domesticated, none of which count.
Not far from French Island via ferry so we could be doing a desperation trip late in December if in the high 90s. And I hate ferries.
Westozziebomber may be drinking some right now…
Just showed BF your post and she's ready to ditch me straight away. Very fickle these birders.
PS The reigning champ on BF's site already has 227 sightings and won last year with 292 in a short year, they started half way through the year. Reckon he's probably a Western Treatment Plant lurker though.
Had one last year and a trip to the Grampians is already being planned.
I give this thread two thumbs up
At some stage in my childhood (I was always nature obsessed) I also became a bird man, I reckon I've read this bad boy front to back 1000 times.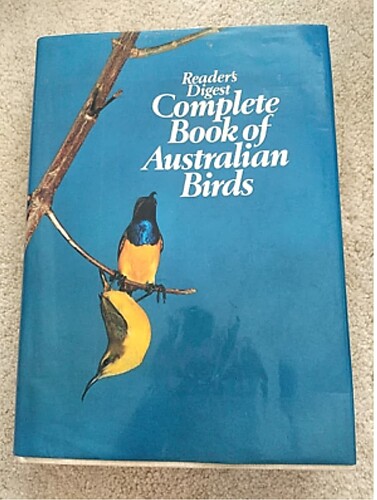 Plus another smaller book that was good for trips.
Every family holiday we went on in Australia we'd document the list of sightings.
Birds of prey I am all about. Did work experience at Healesville Sanctuary in yr9 and was absolutely obsessed with the birds of prey and demonstrations they have.
Also love Kookaburra's/Butcherbirds (hand feed them both at the family pad) and Kingfishers
Never got into the nature photography thing, not sure why. One of my clients lives in Kakadu running a general store and he is very much into. Just insane the snaps he gets of wildlife.
Kudos to those of in here with your photos
BH has this book. Used to be right into birding decades ago and is now getting back into it. Still has her Gould League Certificates.
BH's current "Bird Bible" is "The Australian Bird Guide. Revised Edition." by Peter Menkhorst etc.
My basic reference is the Gould League series revised - Birds of South-eastern Australia
Boxed set of 7
urban
The ranges
Oceans bays and beaches
Inland waters
Dry country
Rare
Farmlands
Illustrated by Susan McInnes, revised by Alan Reid
It's not a great photo (I had to take it on my phone), but…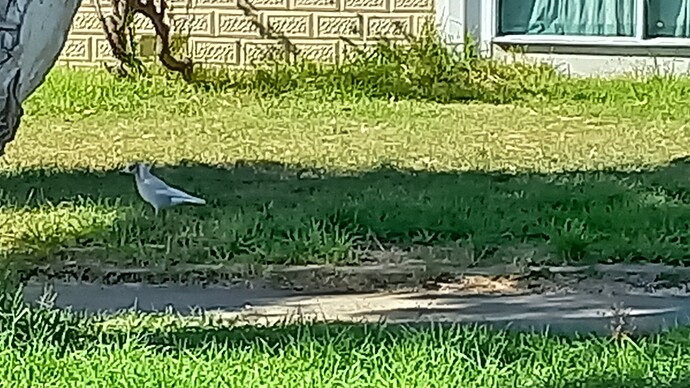 That's the leucistic magpie that likes to hang around in Newcomb in Geelong. Supposedly a one in a million bird.
Also, Armstrong Creek is a great spot to go bird watching if you're ever down near the Surf Coast. There's quite a few different parrot species out there and you can see Brolgas and spoonbills around some of the ponds and lakes every now and then. If you're after something spectacularly rare, I've even spotted orange-bellied parrots on 2 seperate occasions, which (as an avid wildlife watcher) absolutely blew me away. Of course, they're never around when I have my camera handy