Mine 2, not watched it since
Yet another lurker roped in by this.
Its not live footy but its kept me going.
Username a permanent tribute to the man running the show.
1994 has raced out to a very decent lead.
Are we heading to our most onesided vote?
I actually don't know ill have to go and check
Edit: Yes we are
Can remember beating them by about 14 goals in the day of my 18th birthday party so that was fun
94 maintaining its big lead.
Votes only just trickling in which means 94 continues to lead the vote
Will take some effort for 95 or 93 to get up
Into the last day of polling we go 94 still has a record lead
Low voter turnout for a traditional rival
Record is 80 odd for FC.
Going to do a little wrap up thread after the eagles game a few weeks and go back through things like voting numbers. Will be interesting to see.
1 hour to go. Might as well get the match preview for 94 ready
Heads up: No commentary for the first few mins of the video while the teams are warming up.
Match preview to come.
Its Saturday June 4th 1994 and we are off to Fark Catlton Park for a clash with the tigers.
The day has started well with the reserves big winners.
Dispite coming in with 3 wins on the bounce (Adelaide, FC and Geelong) its still a must win for us as we sit 8th and the crows are waiting for a slip up.
The tigers sit 11th and are coming off the bye.
Teams are in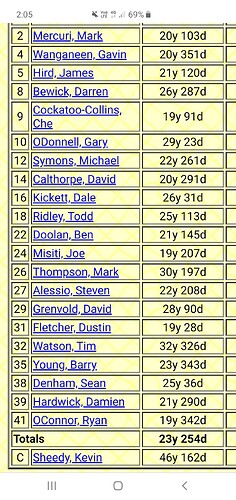 A very different side to that that won a flag just 11 games ago.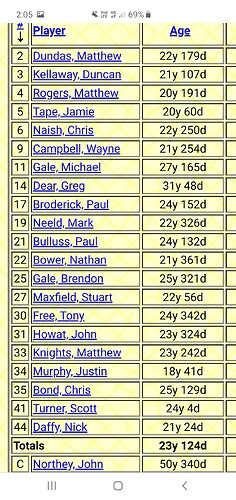 Justin Murphy on debut for the Tigers.
Phew. I heard we had to put up with Justin Murphy in this game.