Wish this club would fold.
In: FRANCIS
Out: Redman, Green
In: Francis, Trav
I'd love Clarke to get a run at Myers expense but won't happen
Redman injury confirmed?
Trav for Green absolutely
Hope Hooker slaps some Norf flog on the back of the head again and they have another sook.
Can we challenge, legit question.
Keep winning and we will put ourselves in the frame.
The next 2 weeks (NM & Coll) are MUST wins though.
Lose 1 and it's just too difficult !
Looks like Green will be out and he must definitely be replaced with another speedster so I guess Colyer if he's fit and ready.
If Redman is out then Francis, but if Redman is fit then Francis will have to wait. You don't mess with a winning team unless you have to.
Colyer in for green
Francis for redman if he misses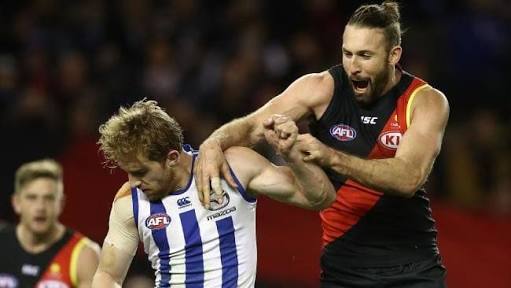 Mckernan and brown out. Too inconsistent. Back to the vfl. Francis in.
Colyer for Green.
Stewart for McKernan if Stewart plays v,well in 2s
Francis for Red if imjured.
Colyer,Tippa,Fanta,Saad,McKenna,McGrath,Smith.
Quick ■■■■■■ side that one would be.
jeepers. I'm no fan of Brown, but his first quarter set us alight on Thursday night.
Francis for Redman. Would like to see Trav get a run also.
B: Mr. dea-pendable, Chook, Fully-sick-lebo
HB: Oirish, Bear, BJ
C: Razzle, THE, Mr-fix-it
HF: Package, Lord Mitchener, B & F
F: Baggers, Smack, Walla
Foll: ForWhomTheBellTolls, Skip, Junior
Bench: Hercule Poirot, Pidge, Longy, The Red Menace
Out: The Red Man (inj.), The Seagull (omit)
In: The Red Menace, Longy
Finally got the above post in first.
In all seriousness, I'd love it if we could squeeze in Franga. He's been beating the door down. Is he playing VFL this week? Hope he has a good game otherwise we might have to wait another week.
Only injuries are the changes I'd make. Don't mess with something if it ain't broke
In: Francis, Trav, Stewart
Out: Redman, Green, Smack
Redman stays in if he's fit, assuming he's not though.
Travel maybe still a week away? Played 2 matches in the 2s, then had a bye then playing tomorrow?
Hate these ■■■■■. Wish they would fold.
Bring the same pressure as we have the past 6 weeks and we should win. They are a high scoring team though so will be interesting to say the least