Yummo!!! I presume the spit rotates automatically
i have a personal theory that rotisseries work best if you can enclose the bbq. a personal favourite splurge was the webber rotisserie insert.
We are away in our van at the moment. My daughter made up a feed for our dinner tonight. Early dinner tonight.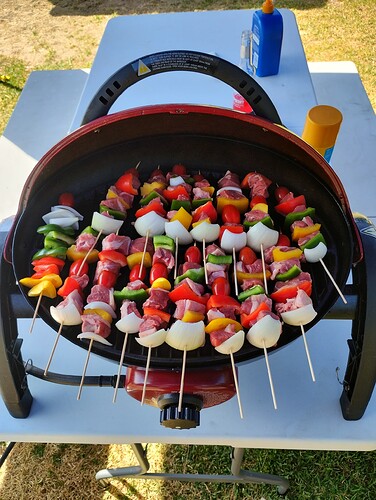 My mum used to make Shepherds Pie regularly and of course I hated it. But as I get older, indeed much older, I find the dishes I used to hate as a child now appeal.
Was it edible?
Recipe would be appreciated.
PS Would it work with a mince substitute like Quorn instead of lentils? My Better Half is no fan of lentils.
Im loving Nagi's book. Made this the other night. Have lots of basil growing so added it to the pesto. Everything else per recipe….unsurprisingly called Green Spaghetti. It was delish.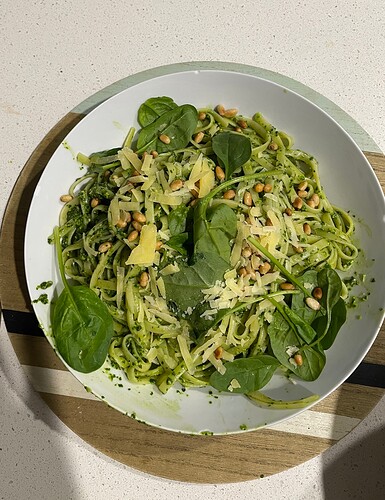 I've tried really really really hard to like capsicum. I just don't.
No need to force yourself. There are so many other things to like!
but it's so bright and colourful and full of vitamins. I wish i did!
actually, i did enjoy it once… but it was the yellow one and it was deep fried in tempura batter, soooo…



Not even as part of ratatouille? It's so easy and so delicious and so good for you! Onions, zucchini, capsicum, eggplant, tomato and basically anything else you feel like.