Got them too didn't they?
Yeah, saw the kids holding boots and the sign on TV.
Then you see Tippa heading down the race with no boots on!
Affirmative. The whole thing was on the broadcast.
The funny thing was if you were watching it on TV, he took them off and gave them to the kids before they showed the sign. So you didn't have any context behind it until it was too late. But still a cool thing.
The kid who got Tippa's boots, turned out to be vlad's kid.
That's a ■■■■ name.
Fark Vlad.
That really sucks. Should have been a kid that deserved them.
The bloke wearing red and black underpants over his real pants has been burned in my memory for three decades.
Also in 93 there's a bloke in the members with a very odd hat, a sick moustache and does very cheerful clapping.
First time I've been in this thread and there's a guy that needs to be found.
Our awesome win against Adelaide in 2018 there is a bloke who gets into the aisle and does some very odd crocodile clapping thing with his hands then turns around. I always think of it and love it. Reckon it was after a point, maybe one they kicked, and in the third quarter.
Other nominations:
• Greek flag in Thank you Mr Hooker game v GWS
• A bloke waving a $50 note around in a Docklands night game. Think Hawthorn 2019, may have also been up and about when Saad kicked a goal.
Yep. Young Rick Astley.
Never gave us up. Never let us down.
that is a young michael rapaport
I think it's great that for all his dads efforts to hurt us, his son still loves us and not a club his dad likes.
Im having blitz issues, but I'll try again…
I remember the gentleman your talkjng about. Hes in either the 93 Prelim or 93GF.
He kinda looks like Sherlock Hemlock from Sesame St.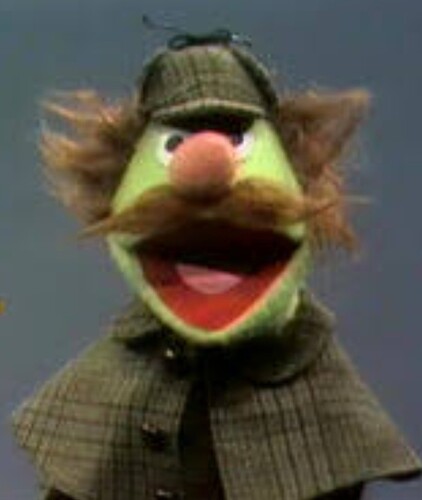 There's also the Ned Flanders lookalike hanging over the balcony with a bottle of champagne and a glass. I think it's '85 or maybe both 84/85
This is from 2017 and there's a lot that I love about it but most of all is that we had just scored a rushed behind. Cop That indeed.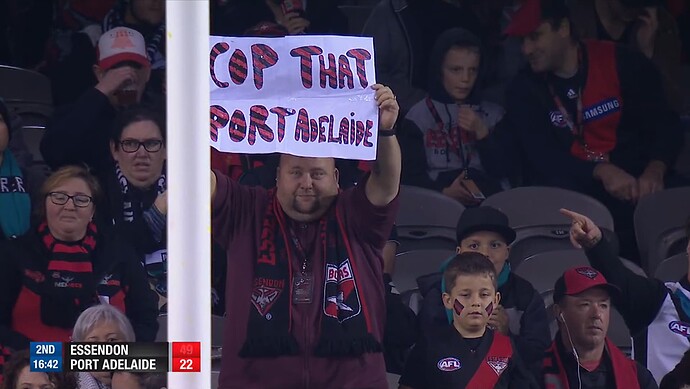 Lol yes, he absolutely looks like this!
Was it this guy?