Could only get standing room tix for this- let's knock over a Bevvie Blitzers
Pack the joint out, make it loud. We need this.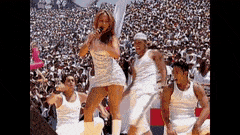 I don't think defence will be on the menu tonight.
Redman could you please give Weightman a head lock cheers
Wonderfully alliterative thread title. Not confident about tonight, but I hope we put Hobbs on Liberatore. That would be fun to watch.
ahhhh… what a night of joy or frustration flicking between the footy and cricket
WE'RE GONNA WIN… the VFL game.
Weideman to kick five.
Copy and Paste into the cricket thread.
Just post it every half hour from 8.30 onwards…
Have a free adult and junior ticket to the game tonight on level 3 if anyone is interested.
I'm not going but happy to send it to someone who will. let me know
Edit: - All gone - Go Bombers
In medallion tonight from work. I am 0-7 in these seats. Including the 100point drubbing against this mob. So i apologise in advance for the loss.
Ah!
Ya Jenni' llegó
Presente, jajaja (hey…)
Here we go!
Let's get loud, let's get loud
Turn the music up, let's do it
C'mon, Alan Noonan, let's get loud, let's get loud
Turn the music up to hear that sound
Let's get loud, let's get loud
Ain't nobody gotta tell ya what you gotta do
No need to apologise. The wrong thing to do would be turn down those seats. We'd all be more disappointed if you didn't take the employer paid for catering.
Some things extend beyond football.
I haven't attended a loss this season yet, and I'm going tonight. woop