Pool open against Fulham at Craven Cottage
Third game Liverpool visit Old Trafford. Good early test for Ten Hag.
Forrest away to the Toon first up first home game against West Ham MD2
Bump. This is the thread.
COYS.
More EPL threads than bomber threads at this rate. Wheres the merge button?
The draw is out. Go Foxes.
Good to see Forrest in.
Oh well, have to put it on here as well then.
Nice 3 points to start the season. COYI!!!
Gump has 2 x R's
Forest only one

But yeah we're happy to be back
Other thread posts moved into this one.
Newcastle, away.
I'm ok with that, they're probably gonna go on a spending spree and might not have even met each other before the opening round, lol.
On that , though, we're not dissimilar. The truth is that right now, Forest is immeasurably weaker than we were two weeks ago. Key loan players look like not returning as permanents (Spence, Garner) or unknown (Keinan) , and Samba is rumoured to be making noises about departing , supposedly claiming his new offer is insulting. This may actually be true, as the strongest info suggesting we're trying to get Henderson out of Man U on a loan/purchase clearance. I'm curious that Man U would let him depart though.
I'd also suggest that we think we've lost Spence, because we're supposedly chasing Maitland-Niles (Arsenal) and Neco Williams (Liverpool).
The other one that'd suit us imo is Gibbs-White (notwithstanding an overdose of hyphenated names!!) from Wolves. He played damn well for Sheffield on loan, and in fact kept them in the semi final against us . Age profile and potential is exactly what we should be looking at and would pair really well with Johnson (who we need to lock away on a 5 year contract, pronto!) . Neither are PL proven, but both have high ceilings imo.
Various reports have us trying to outright buy Garner (fingers crossed) but I'm not sure how likely that is. I suspect we're a better chance at Davis, though. The bloke is a beast and can hold the ball outnumbered up front, which we'll need for field position.
A critical month ahead. We don't have stacks of cash, and we need some very canny transfer signings just to maintain the level, let alone go up a notch. We got there by being young, exciting and unified. That needs to continue. But it's nice to be back. Clough would approve.
Reds done a fair bit of early business. Fabio Carvalho signed from Fulham (was reported as far back as January), a new record signing in Darwin Nunez from Benfica (£85 Million) and Calvin Ramsay, young Scottish right-back from Aberdeen.
Likely departures to be Origi (confirmed), Mane to Bayern Munich for a fee around £35-£40 Million. Minamino appears certain to leave, Oxlade-Chamberlain too, and a number of other players who spent the season on loan will probably get permanent moves, such as Nat Phillips and Neco Williams.
Very happy to hear Bissouma will be joining Spurs. Talks of Richarlison, and of course Eriksen, but waiting to see what happens there.
Stay away from Richarlison. He's ■■■■, and at £60 Million you can do way better. We got Diaz for somewhere around £35 Million and he runs rings around that pelican…
60 mill? Geez, yeah I didn't exactly get excited to hear the murmurs, but that's way overs. I reckon we can Moneyball a better squad with the way Paratici/Conte correctly identified Kulusevski and Bentancur in Jan.
I'm not quite sure what the obsession is in this thread with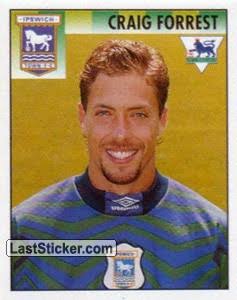 Liverpool have officially signed Calvin Ramsay . Does that make Williams more likely to be on the move?
Neco Williams? Yeah I'd say he's a certainty to get a permanent move. Probably to Fulham, where he was on loan last season and did very well.