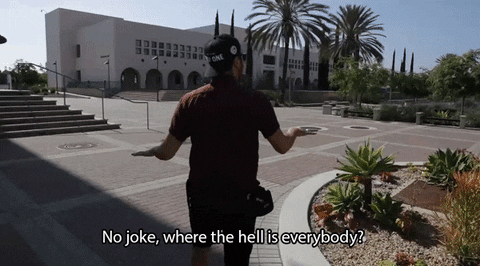 I'm not even ready for this one yet…
Of course.
In days gone by I'd probably have made a case for hype.
But right now I feel like the gameplan and coaching isn't up to it, and we've backed in the coaching structure, but have applied a limit to the life of the coaching plans, so we're going to very quickly turn it up once things start going wrong.
Can't wait to see the actual payoff from the learnings.
I'm hyped for a top 3 pick!!
Umpiring always kills us in the intraclub. Both sides.
No hype is good for us.
Just farking work hard and surprise everyone.
Even your own fans.
That's a good case for not signing any big name recruits.
We are gonna get so many learnings
Fk we need Zerk Ridley and Francis to have killer preseason.
Not just the midfield that needs upgrading.
Hooks n Hurls are nearing the end and showing signs of the wear and tear of being warriors down back.
Dyson Heppell voice We gotta be ultra positive crack in and do the work Dyson Heppell voice
We always have great off-seasons full of hype and fail. Maybe we need a sh*t off season with no hype and then we'll get somewhere?
Off season was ■■■■. Look how prepared we were for round 1.
There is only a sliver of hope left and that's Caracella walking back into the club.
Even that is clutching at straws.
Least we have youtube highlight videos
They didn't even have YouTube the last time we were any good!