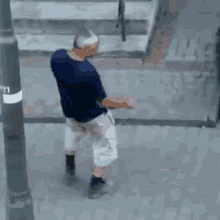 Welcome back Essington!
I know this loss feels like a real gut punch.
FWIW, I now truly believe we will win a final before Carlton does.
Today they narrowly beat a bottom four team, in its first year of a rebuild.
Carlton are zero chance of beating the top 6 teams. And they think they are top 8 material. They are in for a rude awakening.
Today had so many positives out of it. Cox, Perkins Jones & Bryan were fantastic.
For the first time in years I finally have some enjoyment watching us play. Even when we lose.
Zaharakis was quiet
Walsh is a gun. He and errors from us was the difference.
Lots to like from our kids and Parish lifted in the last quarter.
Exciting signs from Jones, Perkins, Cox, Bryan etc.
I've said it before but all I want to see this year is plenty of youngsters getting some experience and solid efforts from the team. What we dished up today was pathetic. Everyone could see it after quarter time that were never going to win. Weak, dumb football.
We made a total junk side look ok purely by paying them zero respect.
All I want this year is to show some effort - show us that you care - that's a ■■■■■■■ low bar to clear this season, and yet tonight too many senior players failed to clear it.
Oh well, focus on the youngsters and the future looks bright - but geez it'd be nice is some more experienced players looked like they give a fk.
There are absolutely some positives and we shouldn't lose sight of them. Perkins and Jones playing their best games for the club.
But the reality is that we let an absolutely trash Carlton team (seriously, run your eyes over the players that played today) kick over 120 points and beat us.
It's a reflection of where we currently are (or where we are not), which is a bottom 4 club. Gold Coast winning this weekend is another good indicator.
But the future looks okay.
Disappointing to go down, but we showed a bit and it was probably to be expected after last week.
Hate losing to Carlton with my very soul but I don't think it was terrible at all.
Feel like pure ■■■■ just wanted MEAT with a side of carrotsalad
Just about as Essington as it gets
Some good things shown, honestly don't mind taking a loss and they had a ■■■■■■■ armchair ride with some dubious dubious calls or non calls directly leading to their goals
We've also already, in only 7 weeks, let Daniher, Fanta and Saad beat us. And that stings.
all that for a 2 goal win vs some kids
best thing that'll happen to carlton supporters all year. thanks for the gate receipts you dorks
The crowd's booing of Saad was a four quarter effort.
A truly Essington game we would have lost by 10 goals.
I mean apart from the whole, "losing to Carlton sucks" bit, it really wasn't that bad. Plenty of positives.
Just weren't good enough today.
Something is up with mcgrath. Maybe needs a spell dare I say?
Roast me if you want but Langford is trash right now I really hope he pulls the finger out.
Parish played well and so did merrett. Bryan unfortunately got beaten by pittonet but hopefully takes it all on board.
Thought that free against tippa in our forward 50 was the most criminal umpiring call too. Bloke ran straight Into tippa and wasn't looking at the ball and it was somehow a farkcarlton free??
This one fkn hurts but ohwell carlton played their best game today and we played one of our not so good games and still kicked over 100 points.
Onto GWS next week I'm going to the game. Go dons!
I watched that way too long… imagine thinking we had a chance to pile on 3 goals in 6 mins… unanswered… with ease…
Imagine going in thinking we had a chance to get into the 8…
Then imagine thinking we might try nullify their superstars … then making spuds into superstars …
We just don't beat Carlton… let's deal with that first up… more chance beating Richmond…
Our draftees are fantastic.
Pity we need midfielders.
Ran out of juice second quarter which is odd.
Also Ambrose was our big bodied defender. Why are we making him a forward? Clearly would've been better than Stewie today.
We can't carry Ham and Snelling