Great start by AScott in the first round of the PGA this morning. Won't get through the full 18 after a delay this morning. Probably finish on the 17th. It's getting dark!!
Anyone interested in golf, you have to see what happened to Tom Kim on the 7th (his 16th).
Fair to say both Tom and his ball found the hazard.
Scott on 18. Looks like they will finish this round.
Scott finds the bunker on 18, has a crappy lie and finishes with a double.
Scott -2, leader at -4 to this point of round 1.
Scott had a relatively easy putt to take the lead at -5 but missed a few holes ago.
GA Handicap… works a treat. Doesn't do comps….yet
This Michael Block story is awesome, just made an ace on 15
How's the butthurt for the PGA having a LIV golfer win the PGA Championships. I reckon it's great.
I'm glad Koepka won - he's killing it at the moment. It was funny, because when I looked at the PGA site after he won, all the articles were about Block - even the main story about Koepka's victory was accidently diverting to another Block story. the PGA are just so salty. I genuinely only follow it for Aussie players now.
I'm enjoying following Day, Scott and Badds this year, they are all on the improve and have begun the year well. Cam Davis had a great tournament, Smith is obviously world class so plenty to follow this year.
Minwoo Lee T18 and Herbert T40 as well
Cam Davis is slowly putting together a very solid season. Was not far off thru 3 rounds in the Players too.
Hope he kicks on.
Wow, I've just heard this! This is awesome to hear! Was following him a little in the early part of the tournament. They spoke on course with him during his round. Seemed to be a great guy who's made a living out of something he loves without being a full time PGA tour player.
His ace is one of the great golf moments. Even more impressive when he puts in perspective that he is hitting a bucket of balls less than once per week and spends most of his time coaching others.
One of the great feel good stories.
Min woo played some serious golf
I much prefer the narrative of a guy who only plays 54 hole "exhibition golf" in shorts could beat the best that PGA had to offer.
Haha
Playing 18 holes @ Bali National tomorrow
How many golf balls will I need
back at the desk after a nice little golf trip down the mornington peninsula thurs-sun. played three courses while down there.
the dunes
in my previous posts i've expressed doubt over the top 100 public access courses list creators selection methods. well i owe them an apology, this course is tops. and i'm not just saying that because i shot 87 - i put that down to actually being relaxed and empty minded rather than attempting to unload the stress of a working week onto a titleist.
is it fun? yes
is it a lovely walk? also yes
verdict: elite
moonah links open course
coming off the high of the dunes i wondered if the comedown from such a peak would be steep. no such chance, this course was even better. i've come to a conclusion that you can tell a well-designed course by there being clusters of pitch marks at certain points along on the fairway. ie: fkn everyone lands there despite best efforts not to. again, relaxed holiday mode served me well - sunk three 5m+ putts throughout the round.
is it fun? very
is it a lovely walk? yes
verdict: elite
moonah links legends course
summary of my round: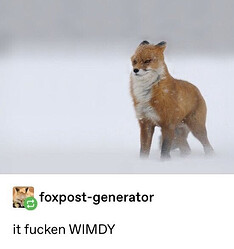 a difficult course becomes even more difficult when your already weak-ass 3rd-round-in-2-days drives into a 35kmh gale means you're taking 6 strokes just to get onto the fkn green on a par 5. but hey, relish the
challenge
right? couple of fun holes - a par 3 over a valley with a monster bunker at the bottom, one with about 50% of the last half of the hole being bunkers, and one where about one third of the hole is the green. that one was a doozy - topped the drive, still made the green, 4-putted and i was
happy
with that.
is it fun? incredibly
is it a lovely walk? yes, not as lovely as the other two but i'm sticking with my grading system
verdict:
elite
i dunno how the fk i'm going to be able to put up with the likes of the albert park or freeway or rowville courses after playing these three back to back.
sounds like a great weekend.
Sounds great. Here was my weekend golf summary.
Played Drouin for the first time. I shot 102. FML.
lovely review Simmo.
I agree on The Dunes, a cracking layout and when I had a hit there in March is fantastic condition (outside of the 9th which was getting a makeover).
The MP has as good as golf as anywhere in the world I reckon