Get another tatt. Pain will take your mind off it.
Never, ever drink little fat lamb
That stuff is unreal.
Please elaborate, I am now intrigued.
It's a Ginger Beer that costs ~ $10 (?) for 1.25L which is about 8 standard drinks. Nice stuff but tastes like soft drink so very easy to get carried away and end up like WOB apparently is this morning.
No wonder you're stuffed. You're probably having a sugar crash as well. Eat a few jelly beans.
Root check.
■■■■ check.
■■■■■■ hell cant find and apple…
That's a pretty sweet peas tatt on your forehead. Looks totally real
Go for a swim in the ocean. Accidentally drink some saltwater then throwup. Then wait about 8 hours and you should be fine.
Water lots of it! and not that WA stuff
Just load up again pea brain.
If it's that kinda hangover, the one you can't get past, you have two more beers the next morning/day. Only way.
And when that edge comes off, the body tiredness is glorious
Do an all-nighter. That way you don't wake up with a hangover.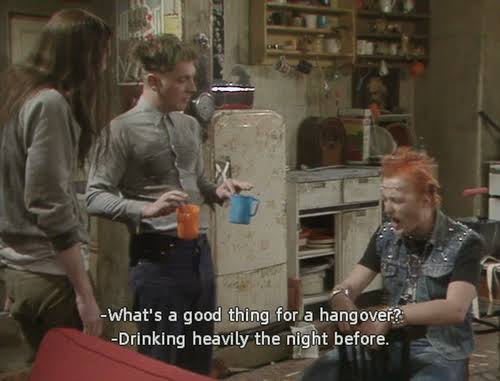 Scientifically speaking… Time
First thing that came to mind. I never start a night out without one.
Me, too. Never, ever. And I usually drink a couple.
p.s. We could send some to WOB. Share the inflated payment (1,000 yen per bottle + postage?) across PayPal.