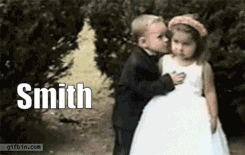 i took Smith out…because I think When Baguley was playing earlier in the year Smith was there…so he's not really taking Baguleys games.
ie Baguley played first 7 games with Smith (who also played first 7/8 games)
Still rate Smith.
If you're talking about significant ins then he should be there somewhere.
I don't know if he and Snelling can play in the same side. I hope so.
And…I'm not sure where the panic over small forwards is coming from.
But anyway, he's a lock for the side and will be replacing someone from the last half of the year.
I was more talking about replacement depth that has been cut…
Daniher for Brown is obviously the exception…as the rest of the players are depth replacing Depth.
Smith is a significant in, and hopefully in Leadership group too.
Think Smith should be more mid than forward though…
and Due to stringers fitness or lack thereof he should be more forward than Mid.
To my mind we have significantly weakened our key position depth, and replaced it with big bodied runners.
Yep… yay.
The quality of the KPPs we had running around at the end of last year wasn't great (mainly due to age and injury but that's still likely to be a factor next year).
So we've gone all out getting in more hard-bodied ruck-rovers… ala Richmond. No probs with that, in the circumstances… many of us have been crying out for years for that to happen. Sounds like the Richmond boys, Truck and Cara, are properly taking over the reigns.
in the short term yes, but not much point having Hartley on list if wont play him.
but long term
additions of Bryan(Ruck) Jones (Fwd) will help improve our KPP stock for years to come and better overall going forward.
I think at the very least, we now have harder bodies on the track during the week at training which will help the development of our core group. Forget best 22s at this stage, it's going to be a tough summer for the likes of Parish, McGrath, Zerrett, Shiel, Clarke, Langford and Laverde who have to front up to Hibberd, Cutler and Townsend every other day. That in itself improves our list on 2019 IMO.
I'm not sure that we've adequately addressed who's going to play the Jake Long role though…
Can't remember who said it might have been Shiel.
When Shiel arrived at the club said the Giants train way harder than Essendon also Smith was surprised at the lack of intensity at training everyone had to up their training standards when Smith arrived. guys like Hibberd and Townsend will do the same they will be hungry as for another crack at the top level and will bust their nuts for a spot in the team.
I know the comment and I believe it was taken a bit out of context. I think he meant it more that we as a club focused more on skills development and ball movement rather than fitness as the Giants had a list full of sugar-coated steel midfielders who needed to boost their running capacity rather than work on ball skills. Whereas at Essendon we needed to focus on more areas of growth.
That said, there hasn't been as much noticeable development in most of our squad for a while barre players like Redman.
Our key position depth is probably weaker in the short term. But I wouldn't say we've replaced it with big bodied runners.
Our KPP depth we delisted was Hartley and Brown. They have essentially been replaced by Jones and Bryan (adding another ruck instead… not another runner).
jeepers, imagine how bad we would be if we didn't focus on skills
I was surprised when I heard the quote too
Its offical he's exchanging one sash for the more better one
Welcome Jacob
Welcome Jacob, good to have you on board.
Hopefully he roughs up the players in preseason and makes them a bit tougher.