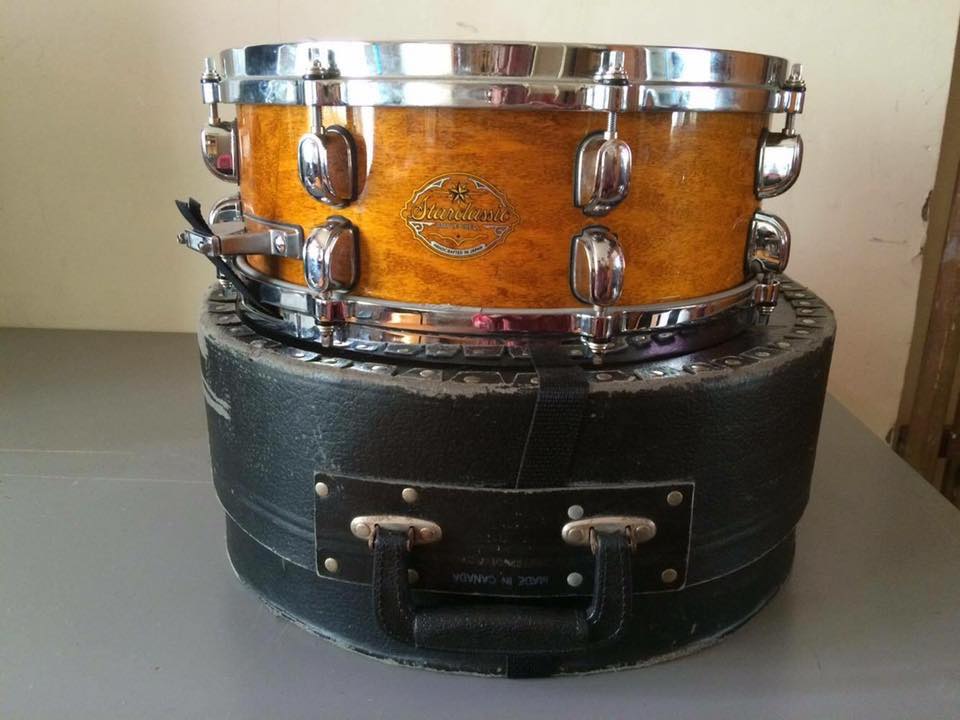 I've picked up that Blitz is frequented by quite a few drummers, so our own thread might be fun.
I started playing in the late 70s. It was mainly garage bands for me but I did a few pub gigs before work got in the way. These days I play with a power pop studio trio.
I've got a nice early 1980s Yamaha Recording Custom and a lovely Tama Starclassic maple (above) as my two main kits. I am a bit of a collector and have far too many cymbals but prefer Zildjian Ks, Paiste Signatures and Sabian HH.