Always wanted to start one of these!
We are going to win by 1pt
Oh no not another half back flanker
I'll check the AFL app late in the first quarter to see something like:
WB 38 ESS 3
And won't bother waiting for a final result.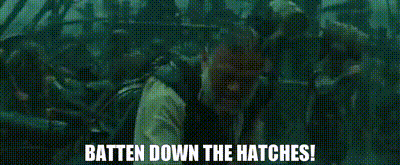 No upset this game, Essington mode engaged
■■■■ OFF LACHIE HUNTER YOU DUCKING ■■■■ WEAK DRINK DRIVING FLOG MUFFIN OF A COCKWOMBLE
just getting it out of the system early
Multi activated. Dogs 40+
I farking hate that mob I better not watch this ■■■■
Somebody convince me this won't play out exactly like the last five or six times they've played.
I'm convinced there's no worse matchup on the planet.
How many throws for BBQ's Treloar today?
Bont to get 40 plus and then we have to put up with the commentators how Essendon are not bothering to use a tag
How many coast to coast goals will they kick?
IF Merrish continue their stellar seasons, and
IF Stringer monsters the centre clearances, and
IF Shiel continues to build, and
IF we can somehow limit Naughton's aerial supremacy, and
IF English doesn't resemble a cross of Farmer/Madden/NicNat because he actually has to compete against a physical competitive Ruckman…
IF those things happen, we might be a sneaky chance
Just take it right up to them, that's all I care about.
Bring the effort and be a team that's hard to play against.