perfectly reasonable time to start a match thread
extremely perfunctory 38 point win coming up over 12 hours from now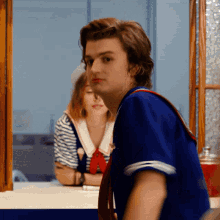 Langford will kick 6 in a relatively easy win.
Did I miss something? Looked on the AFL app and still has him as emergency.
We do ye olde two @handypoint play in the closing seconds.
If those bastards win it with a kick after the siren then I'm holding you responsible.
Will be under 10 points either way.
A good old Essington special coming up.
would be nice to get a handy ■■■■■■■ demolition to reward trusting BDB
Let's at least break our highest scoring game record of 208. Easy peasy.
With our forward line and Hurn and Barass back for them? yeah, nah…
Got tickets cos its the only game I can see live this year, dreading that I got tickets cos Essington…
Man this joint will be the best it has ever been if we fk this up
We are going to lose. I have a bad feeling.
We will give these muppets the schlacking they deserve 141pts.
It should be an interesting match so far as what game plan we deploy to combat them. Hard to plan against something that is unrecognisable.
We should not be losing to a mob that got beaten by 100+ against the 18th placed team last week, and smashed by the Gold Coast at home back in round 9.
Bryan has to come in if Shiel goes out.
You drive a dual cab Ute. For sure