Round 14:
MEG!
Give her/the team goal of the year, damnit!
DeMatteeeeeeeeeooooo is in trouble now.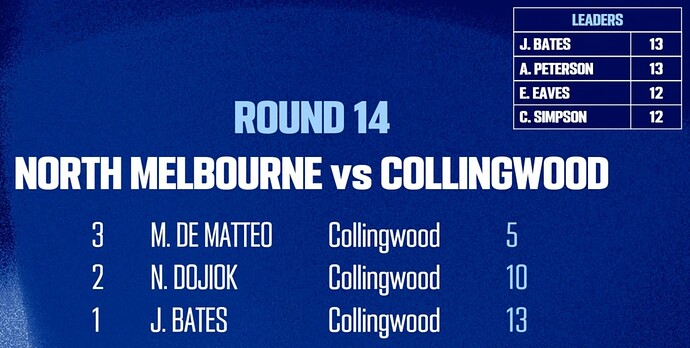 HOLY ■■■■.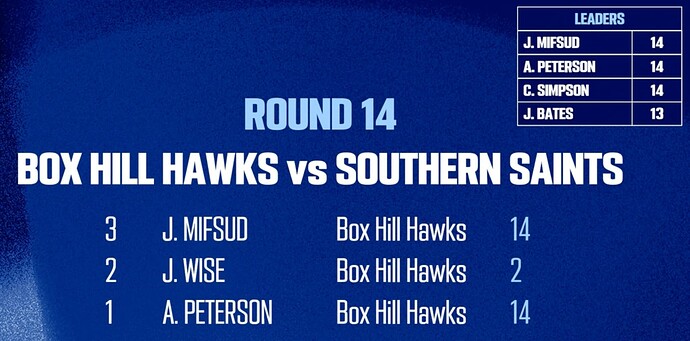 Mifsud says she was inspired by Nanscawen.
Just like the ladder movements in the last round of the season…
Chasten is our most noticeable player.
She's a good chance to make it onto an AFLW list with another season like that.
Froggy getting low votes but winning our B&F is fair enough. I didn't really rate her that highly until the last month of footy games. We value her way higher than the rest of the league do.
If we had two Molans as well as two Toogoods, to play one mid and one key position…