https://www.foxsports.com.au/afl/fourtime-premiership-hawk-luke-hodge-says-2017-season-will-be-his-last/news-story/f69f7d355d4874d6b63087ae34ff7a2a
CAN IT FEEEEEEL THIS GOOOOD ALLLLLL THE TIIIIIIIIIME
He can be well satisfied with the career he has had as a player. I wonder which team he will coach when his time comes?
Have a slab of beer and drive off into the sunset you prick
@Stallion can we keep using this or will we need to find something new for lolz when these ■■■■■ get turned over?
At least he'll have an excuse for missing training.
Most couragous player ever to eat lite n easy.
Right place, right time. The bloke is overrated and a drink driver.
Stays til the end of this season minimum
Good. Its coming together. I wanted them to finish higher on the ladder but not make finals to push their draft picks out even further. That looks like its happened.
What needs to happen now is that some of the mid range teams need to inflict some more of those humiliating thrashings on them in between here and end of the year just to fark up there culture and mindset a bit more.
The knobs are starting to think they are half good again. They need to be smacked back into place
Remember, their 1st round draft pick went to the Saints.
Always gave a 100.068% effort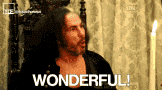 It will be sad to see him limp off into the sunset
Could use his red and white headband collection for something useful now, like tying up the tomato plants in his garden.