No way he is wanted here more than the Monorail salesman is in Ogdenville!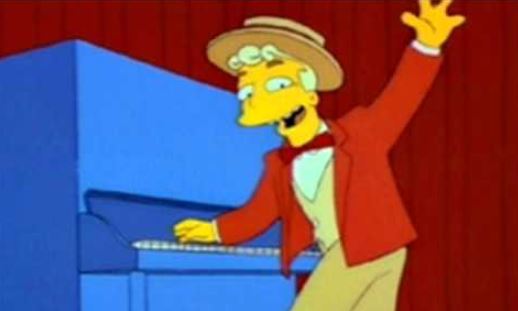 BRING HIM IN
BRING
THE C*NT
IN
Straight swap for Whoosha.
ROSS THE BOSS, CRAZY VOSSY and BRAD SCOTT.
DO IT!
The only terrible lion I want at the club is the one on Stringer's gut.
I actually think he would do well with our list.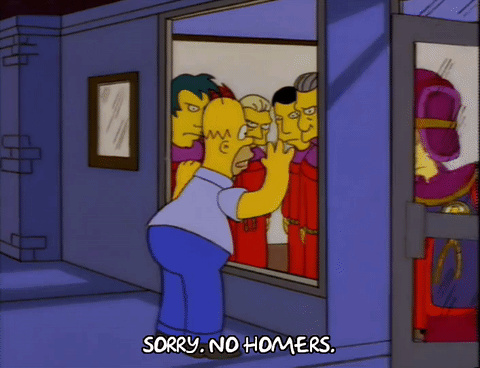 I'd take him over Woosh if i had to choose between them.
Does he pass the @Aceman membership renewal test?
That's the most important question.
I would prefer Caracella to take the main chair!
I can see totally see him coaching our next finals win.
The uproar when/if he is appointed will he quickly forgotten when we are 10-3 in his first season and heading for finals success.
He is a sarcastic, heart on the sleeve, no bullsh*t taker that won't tolerate some of the crap we've seen recently.
His time at Fremantle was well and truly done… perhaps even a couple of years too late… but with a new group like ours he could be exactly what we need.
I hate the style of footy he coaches.
Has never actually succeeded. Not sure he still has the hunger to get the job done.
Would much rather a young hungry coach to grab the club by the balls and shake things up.
Agreed
The kid gloves would be off
Zaka coasting/not going in hard wouldn't be tolerated. Nor would JD's dumb/selfish play.
He'd have the team primed for the 1st minute of round1. No if's or but's.
Sheridan relives his greatest Ross Lyon spray
Nathan SchmookWednesday, 19 June 2019 6:22PM
Former Docker Tommy Sheridan has revealed the greatest spray he ever received from Fremantle coach Ross Lyon, saying the pre-reason roast in his second season at the club still sticks in his mind.
Sheridan, who played 81 games for the Dockers between 2012 and 2018, relived the experience in an interview with GWS Giants teammate Dylan Buckley on the Dyl and Friends podcast.
The Victorian was in his second pre-season at Fremantle and playing on the wing in the last pre-season game against West Coast when he flew across a pack with one hand to spoil.
Having just kicked a goal on the edge of half time, he went into the rooms feeling good about himself and oblivious to his coach's disappointment.
"We've gone into the meeting and he's like, 'Where are ya?!'" Sheridan said.
"'You!' He looks me in the eyes. 'If I ever, ever see one of those efforts, put your body on the line! Don't look down! If you ever do that again, you'll never play for this football club again.
"I'm looking at him thinking, 'Is this bloke fair dinkum?' Is he looking at me or the bloke behind me?
"And then I've dropped my head because I'm looking at my Gatorade, and he's said, 'Get your head up! Because if you drop your head you're no good to us anyway! I've got Hayden Crozier over here, he's ready to go! You've just lost your seat on the bus mate!'
"He's going mad and I'm honestly wigging out.
"I came out and I had 15 disposals on the wing in the third quarter and then he got me on the phone and he said, 'That's how you do it, son. I shouldn't have to get into you but that's the response I'm after'.
"Gee whiz I was rattled. I couldn't sleep that night."
Not to say he doesn't have the caring side to him either though
My boys win and lose together': Lyon defends Sheridan after costly error
FREMANTLE coach Ross Lyon consoled Tom Sheridan with a cuddle after the young defender's horror mistake cruelled the club's flag hopes.
The Dockers were on track to book a spot in the premiership decider after closing to within nine points of Hawthorn early in the final quarter of Friday night's preliminary final in Perth.
But Fremantle's hopes of victory evaporated when Sheridan dropped the easiest of marks in defence and Cyril Rioli snapped a goal from the ensuing crumb.
The moment proved to be the major turning point, with Hawthorn going on to win by 27 points.
Sheridan was consoled by several teammates straight after his shocker, and was still visibly upset after the match.
Lyon said the 21-year-old wasn't solely to blame for the defeat, with a number of missed opportunities, fumbles, and ill discipline costing Fremantle dearly throughout the contest.
"Tommy Sheridan is sitting there really upset. That's not the reason we lost, but obviously it was a critical moment," Lyon said post-match.
"I put my arm around him and gave him a cuddle.
"I said, 'I know you're upset mate, but it's a brutal game. We're not playing tiddlywinks, we're trying to get to an AFL Grand Final against a team that looks like they could be a triple-premiership team'.
"There is no recrimination.
"It's costly … but my boys win and lose together.
"My boys lay exhausted, not victorious. We acknowledge we got beaten by a better opponent.
"Tommy is a young leader and he's a big part of our future."
And fair enough.
But I'd rather win 12 goals to 10 fifteen games in a home and away season and trouble/beat the best sides… than scrape into the finals, play "entertaining" football and lose by 10 goals in any final we play.
There will be some celebrating his departure… but every other top line player hasn't had a bad word to say about him.
By all reports he gets the best out of his players in his first 4 years as coach, we've had the cuddles and now i think our list is ready for a hard task master like Ross.
It's all down to personnel, his Saints side averaged 99 for and 64 against at their peak, He never had the forward line at Freo IMO.
Fark off.
This must be some kind of sick joke.