Blitz thoughts on a return to the Bombers?
Essendon vfl maybe, not on the afl list.
23rd man in the VFL team?
No probs. We should take him provided Port throw in a first rounder and pay 80% of his contract, a la Will Brodie.
End thread now, this will not go well
Already being discussed in trade thread
you mean Jack Bowes.
He's contracted.
so we can pick him up after Port delist him or trade a pick we're not going to us like pick 79
Shouldn't this be on the trade board?
Fark off Raz…seriously mate you left us, now you wanna come.back?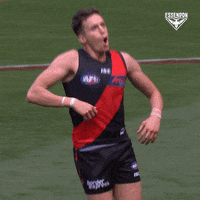 At least Raz got us Caldwell. When Carlisle left we got Francis and Saad got us Reid


. Got to be thankful for that.
Still hope for Reid.

If Jesus can rise from the dead there is hope for us all.
Raz + Narkle for our First Rounder
Fantasia has played 24 games in 4 years so…