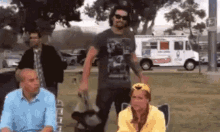 Fine, I'll start.
6 months to prepare for this game. 6 months.
6 months to develop a semblance of a structure that may actually be competitive. To work out how to deliver the ball to our forwards. To work out how to not let it waltz from one end of the ground to another. To learn how to make use of kick ins. To freaking mark the ball. Hit a 1m target with a handball.
6 months to even look like you wanted to be out there. ■■■■ me. They looked like they had been dragged out against their will.
The signs were there in the St Kilda game, but it's ok, we were just changing things up, just toying with them.
Complete and utter failure by our coaching panel. Truck may be good at creating content for the website but there is absolutely nothing to suggest he can develop and coach a football team.
Get ■■■■■■ with your scripted videos. Get ■■■■■■ you soulless, vacuous void of a football club. Scotty from marketing has more substance. You are nothing.
All things considered…
That was the most disappointing round 1 game I have seen from us.
Nick Martin is an absolute colt though. Unbelievable.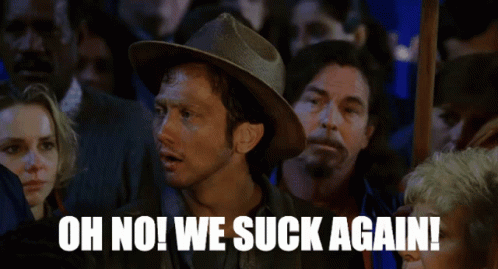 i dont think it an overreaction to fold the club
Positives- Martin is a player, Perkins will be too. Laverde bouncing back.
Negatives- Langford injured again. Everything else.
Nick Martin, 11 out of 10. Great debut. The team today played ■■■■.
Everyone at the club, bar Nick Martin, can get ■■■■■■ for dishing up that vomit
Sat in the sun for the game.
Beer cues crazy long
Geelong fans acting like arrogant flogs
We were appalling
…and yet I'm still kinda glad footy is back
Essendon Football Club
Where talent comes to die.
Nic Martin that is all. What a debut.
happy to be at the footy on a sunny day after two years of not being able to do that much. essendon still puts the "fun" in "lack of fundamental ball skills"
What did the players actually learn during the pre-season?
Because we learned more in 100 minutes than 3 months.
bad, on to the next. Nothing to that expect Martin and Perkins early.
Feel like attitude is the problem. We played soft all day. Back us to respond next week.
Felt like a kid on Xmas morning rocking up to the ground. only to have my dad tell me "sorry son, its June18th"