Think Lizzie deserves her own thread here.
R.I.P Your Majesty, thank you for everything.
Did her duty with dignity and strength.
Rest in Peace.
Rip. Time for our republic now
RIP Queen Elizabeth
ALL HAIL THE NEW QUEEN MARKLE!
Think we can at least wait for her body to get cold before we start shouting that.
Are we on the verge of one of the biggest news stories so far this century? At 96 years of age, this moment is more imminent than ever.
Some people won't even blink at this potential news… but whether you are a republican or not, it's going to change a lot.
Anne has just arrived as well. Andrew and EdwEd on their way.
Odd feeling as I know she's 96 years old. But I'm still gutted about this.
I ask with complete respect, but why?
Not trying to wind up, genuinely want to know your thoughts
Aside from being a royalist (half my immediate family is English) but I respect that she's committed herself to her role and her country for the majority of her life.
Still sticking to her duty at 96. And has carried herself in a manner that you rarely see these days.
She's nearly been on throne longer than my parents have been alive. We'll get used to it I suppose, but it's going to be pretty weird for awhile. How much has the world changed over 70 years, but she's the one thing that's always there.
So was it Boris or Truss who killed her?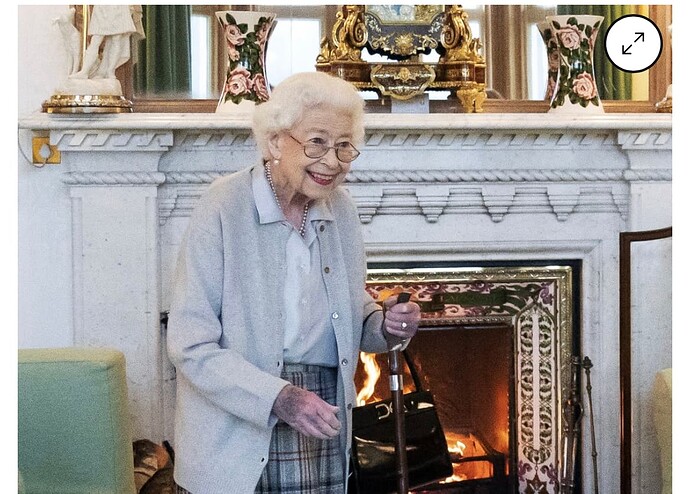 I find the whole royal family pretty sick. I mean look at her hands, legit fkg blue. It just reminds you of those strange pictures you see from the 1800s where families take photos with deceased relatives as if they were living.
As with any other living being I wish the woman the best, but the royal family is an absolute freak show.
I think we will wake up tomorrow and the royal family will have changed forever. I'm not a royalist but once The Queen goes, Prince Charles will dismantle the role of the royal family IMO. It won't be for the better either.
I don't know the intensity of her workload…but to carry out 'work' events all the way through to the end of life is an extraordinary effort IMO.
Plus…during the Commonwealth Games…I did have a moment, when I felt that many nations have benefited from having her as a benign head of state, just to try to block out the rise of the dangerous power-hungry tyrants.
Mate, go to any nursing home and most of their hands will look like that. It's called old age.
Put me in the should-have-stepped-down-decades-ago-for-Charles group (insofar as I care; my point is she's probably done more damage to the monarchy by trying to short-term "protect" it).